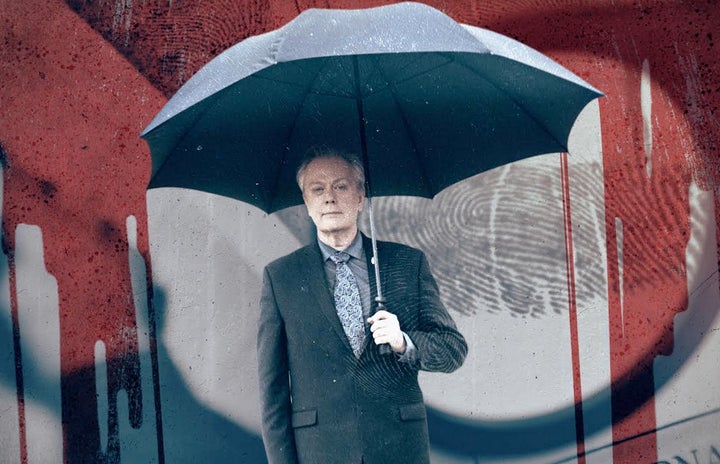 When Todd Robbins says, "The stories you're about to see actually happened -- they're nightmares that have already come true," he's not kidding.
Many people have witnessed this master of macabre doing nightmarish things, especially when he performs bizarre magic. Robbins enjoys biting into, chewing and ingesting real glassware  and lightbulbs, a mouth-crunching talent that has made him a Coney Island legend and Ripley's Believe It Or Not! star.
Robbins' expertise in the world of deception, deceit, scamming con artists and spiritualist mediums makes him a fitting host of "True Nightmares," premiering Oct. 14 on the Investigation Discovery network. 
"I guess I've been preparing for this show my whole life," he says on the HuffPost Weird News Podcast, as he sat down to tell us about the real-life murders he and the ID team relive with all the gruesome goodness you need for a happy Halloween.
Just remember: These stories are all too real. 
"The scary part is that there's a possibility that this could happen to you."
"True Nightmares" opens with a trio of sinister stories of unrequited love, betrayal and the always scary possibility of being buried alive.
Robbins is the perfect combination and reincarnation of television legends Alfred Hitchcock, Rod Serling ("Twilight Zone") and John Newland ("One Step Beyond"), who brought scary tales into American homes decades ago, always enthralling viewers with unexpected twist endings. 
His love for twists and turns are at the very heart of "True Nightmares," based on true accounts of unsolved murder and mayhem that evolved into urban legends. When Robbins unexpectedly walks into a scene during any "True Nightmares" episode, his formidable and, sometimes, menacing presence dominates the moment as he guides us through stories that prove truth is scarier than fiction. 
The following segment from "True Nightmares" sets up a twist involving true love betrayal:
Each program unravels stories that begin innocently, but twist and turn into nightmarish scenarios that compel you to watch each one to the end, because you simply have to know how it turns out.
"True Nightmares" premieres Oct. 14 at 10 p.m., 9 Central, on Investigation Discovery. Check your local listings for more details.
Follow HuffPost Weird News
Thanks for listening to HuffPost Weird News. Check out our other podcasts.  And thanks to our beloved producer, Katelyn Bogucki, and sound engineer, Brad Shannon. We can't continue to do it without your support, so please stay tuned and give us a review, people!
PHOTO GALLERY
Todd Robbins -- Master of Macabre
REAL LIFE. REAL NEWS. REAL VOICES.
Help us tell more of the stories that matter from voices that too often remain unheard.