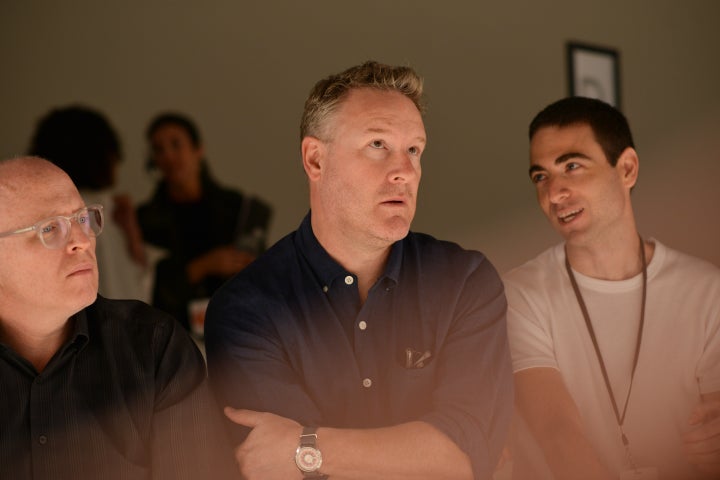 He's the once and future king of American menswear. But unless you're obsessed with Instagram's growing brotherhood of style bloggers who wear his clothes, you might not know Todd Snyder's name today ― a fact that he's OK with (for now) and he'll be the first to admit that he's not an American household name ... yet.
But after designing outerwear at Polo Ralph Lauren, working as the director of menswear at The Gap and then as senior vice president of menswear at J.Crew (where he launched the Ludlow suit and its NYC-destination menswear shop The Liquor Store), he left J.Crew to launch his eponymous label. Snyder has been "The Next Big Thing" for so long that it feels like Snyder (a Dutch surname that, as it happens, means "tailor") is finally getting the respect, attention and success that he deserves.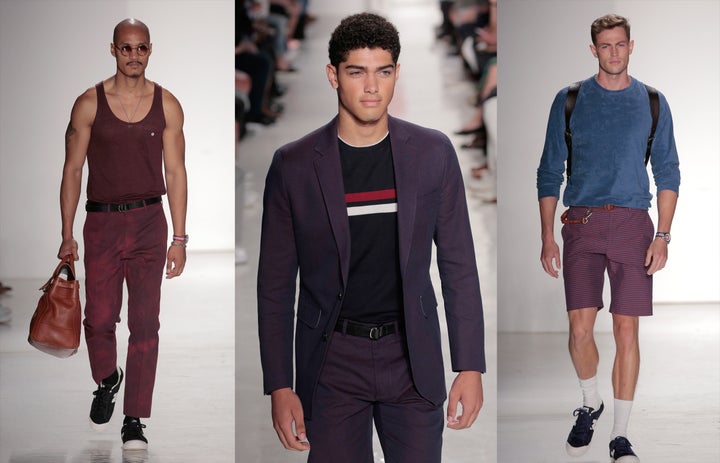 He told HuffPost that he plans to open a Todd Snyder shop in Manhattan (his first brick and mortar in the US) that will feature, among other things, a barber shop, tailor shop and bar, in the hopes of bringing the success he's found in his Japanese locations to his home base in the U.S.
A big reason for all of this success, though slow-simmering, is due to his ability to recognize partnerships where others would see competition. Snyder has designed product with brands that share both aesthetics and customers: PF Flyers, Champion, Superior bags, Moscot and Cole Haan. His most recent collaboration with Timex sold out within its first day.
We spoke with Snyder in his Manhattan studio to learn about why he collaborates so much when he could just do for himself what other brands are doing, to learn his secrets.
Associate Yourself With Those Who Inspire You.
"What attracted me to Timex was the heritage," Snyder said. "When I think of iconic American brands, it's Levis, Champion, Timex, Redwing. Those are the things that, to me are like OK, that says they've stood the test of time. They're still doing today what they were doing when they started, which is making really great quality design."

Your Competitor Can Become Your Mentor.
"It's also the ability to sit across from [a brand like] Timex, where within the entire company, there's a lot of really smart people. They're talking about marketing and different ways of getting the word out and I'm like, how do you do that? They deal with mega companies, the Targets of the world. Everybody. To be able to sit across from people in that company who have this knowledge is, for me, so exciting because then I learn from that."
Respect Your Partner's History. It's Why You Want To Work With Them.
"To be able to work with companies like those is a dream come true, but my approach is to go in with respect to the heritage and what they've built," Snyder said. "I don't want to change it, I just want to add a little twist to it and really pay tribute to it, as opposed to starting over. Because to me, that's not what it's about ― it's about taking something they've done and adding slight twists to it so it kind of makes it my own, but at the same time doesn't destroy what they've started. And having that appreciation goes a long way so they can trust me. It's a trust factor."
Know That Ultimately, What You Make Together Is More Meaningful Than The Sum Of Its Parts.
"I don't think I could ever make a watch better than Timex, and if I did I don't think it would have as much meaning as something like this," Snyder said. "Because that's what people appreciate; you fall in love with the design and you might not know that it was made originally in 1970 but you start to read the backstory on the watch and how it was started and the story about how it was designed, and you fall in love with that story as well. And I think that's what guys really appreciate. There's more substance to it rather than just a piece of metal that's on your wrist."