A top Texas official denounced school districts that have scaled back on serving meat one day a week, accusing them of succumbing to a "carefully orchestrated campaign" to force Americans to become vegetarians.
Texas Agriculture Commissioner Todd Staples this week criticized districts that have adopted "meatless Monday" policies in an op-ed in the Austin American-Statesman. He specifically attacked Dripping Springs Independent School District, near Austin.
"Restricting children's meal choice to not include meat is irresponsible and has no place in our schools," Staples wrote. "This activist movement called 'Meatless Monday' is a carefully orchestrated campaign that seeks to eliminate meat from Americans' diets seven days a week -- starting with Mondays."
"Are we having a war on meat in Dripping Springs? Definitely not," John Crowley, head of nutrition services for the school district, told the CBS affiliate. "We're trying to think outside the box, and we serve a lot of Texas beef on our menus. We've had requests for more vegetarian options, and I thought, `Why don't I give it a try and see how it's received by kids?"'
"In no way are kids going deficient in protein by not having actual meat, fish or poultry products served today," Crowley told the station. "We hope that we're meeting the parents' and the kids' needs and serving things that they like and things that are healthy."
Staples, however, wrote that he sees meatless Mondays as a way for activists "to mandate their lifestyles on others."
Bryan Black, director of communications for the Texas Department of Agriculture, said campaign contributions are unrelated to Staples' position on meat-eating.
"He's focused on this issue because children need the freedom to eat meat," Black told The Huffington Post. "I think it would be important to go back and look at all his contributions. He's received millions of dollars from Texans across our state. In this last election he received more than $3 million, so to try to pinpoint that he's doing this simply for farmers and ranchers who gave him money is untrue."
Support HuffPost
The Stakes Have Never Been Higher
Before You Go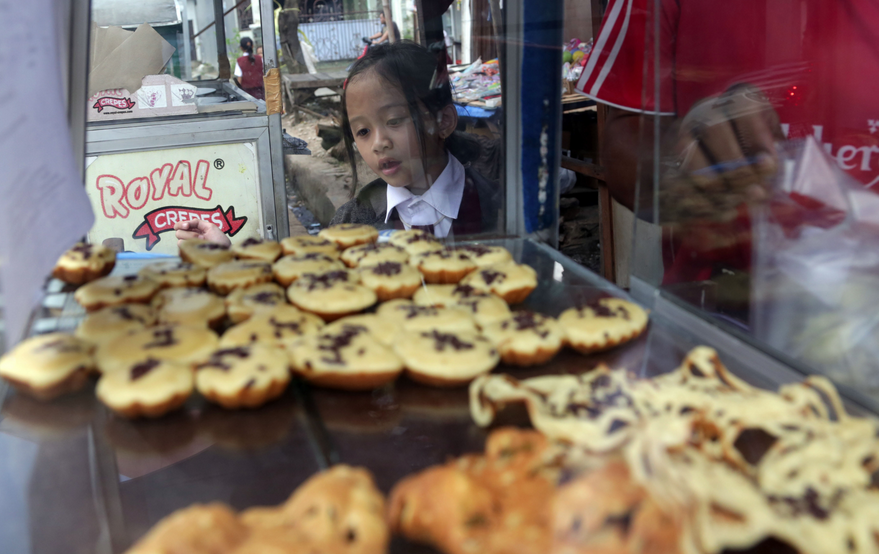 School Lunches From Around The World
Popular in the Community