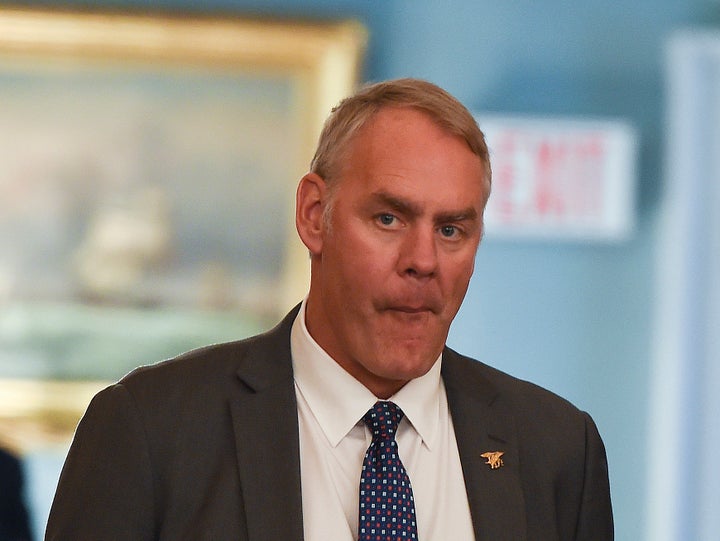 A top political appointee at the Interior Department repeatedly scheduled meetings with his former employers in an apparent violation of federal ethics rules, HuffPost has learned.
Todd Wynn, director of the agency's powerful Office of Intergovernmental and External Affairs, worked as the task force director at the American Legislative Exchange Council from 2011 to 2013, overseeing the energy, environment and agriculture division, and organizing three national conferences a year, a copy of his résumé shows. He then joined the utility trade group Edison Electric Institute, paying to participate in the ALEC task force he previously led.
On Oct. 27, he planned a 30-minute video call with Jennifer Butler, a senior policy adviser at the ALEC-linked State Policy Network, according to calendars released under a Freedom of Information Act request. On Dec. 19, he scheduled another such call with Grant Kidwell, the ALEC director in charge of his former task force. A spokeswoman for ALEC denied that the meeting occurred.
Two days later, Wynn slotted 30 minutes for a call with Rich Lindsey, who heads the energy and environment committee at the oil-funded Council of State Governments ― where, according to his CV and financial disclosures, Wynn also served as a committee member from June 2015 until he joined the Interior Department.
It's unclear what might have been discussed during the calls, and indeed, HuffPost could not confirm whether they definitely took place as scheduled ― but the calendars of agency officials are generally reliable. The Interior Department and the three political operatives did not respond to HuffPost's requests for comment on Friday.
Wynn's meetings with ALEC and its affiliate did not violate the ethics pledge because his formal employment at the organization ended more than two years before he joined the agency, Interior Department spokeswoman Faith Vander Voort argued Monday via email. She said Wynn was not employed by the Council of State Governments.
Vander Voort did not respond to questions about Wynn's continued work with ALEC through the Edison Electric Institute, his role at the Council of State Governments, or provide examples of other agency appointees with similar arrangements.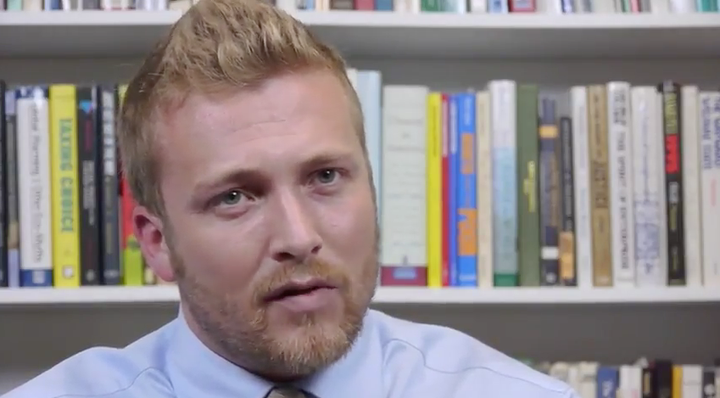 But on Oct. 16, Wynn signed President Donald Trump's ethics pledge prohibiting political appointees in the executive branch from participating "in any particular matter involving specific parties that is directly and substantially related to [one's] former employer or former clients." Barred interactions include "any meeting or other communication relating to the performance of one's official duties with a former employer or former client, unless the communication applies to a particular matter of general applicability and participation in the meeting or other event is open to all interested parties."
The scheduled calls also appear to violate the "government-wide regulatory standards of conduct" that "bar [Wynn] from meeting personally with any former client or employer he served in the year prior to the meeting," Walter Shaub, the former head of the Office of Government Ethics, said in an email.
Apparent conflicts of interest are not new at the Interior Department. In March, HuffPost reported that Lori Mashburn, the agency's White House liaison, attended two private events hosted by her former employer, the conservative Heritage Foundation. Her attendance violated the same ethics pledge Wynn signed. In May, newly released calendars showed David Bernhardt, the Interior Department's deputy secretary, met with a trio of lobbyists for MGM Resorts International, the casino-resort giant that his longtime former employer also represents.
Wynn has been a rising star in the influential network of fossil fuel-funded think tanks that push policies and produce pseudoscientific research to muddle the debate on climate change. He maintained those ties since taking over in a critical position that controls the flow of information at the Interior Department, serving as a gatekeeper between Secretary Ryan Zinke and outside organizations.
In November, Wynn attended an energy conference hosted by the Heartland Institute, a former tobacco industry defender turned aggressive climate change denial outfit. Later that month he met with Reaching America, a group that advocates for increasing fossil fuel extraction as a means of reducing racial inequality. Throughout that month, he held four separate meetings with the Property and Environment Research Center, a Montana-based "free market" group associated with the State Policy Network.
This story has been updated with comments from ALEC and the Interior Department.
Support HuffPost
The Stakes Have Never Been Higher
Popular in the Community