A Florida mother is speaking out against a group of mean moms after uncovering a secret Facebook group apparently dedicated to "toddler bashing."
Melissa Antenucci, of Boca Raton, told ABC-affiliate WPBF 25 News that she was horrified when she accidentally found the Facebook group online. She said the group comprised mothers who were secretly taking photos of children from other Facebook accounts before re-posting them online and making fun of the kids.
"It's horrible," Antenucci said. "The things that these mothers said were the most horrific things I have ever seen, being a mom and knowing that they are moms."
Antenucci says that many of the group's targets were children with disabilities. Toddlers that were dubbed "ugly" were also subject to ridicule.
Under one photo of a baby, a woman wrote, "It's hideous." Another woman commented, "You can absolutely not fix ugly." Another wrote, "An ugly baby thread.. I have died and gone to heaven. Why can't you guys live near me so we can do this over cocktails?"
A mom named Ellen Veach, who says her 2-year-old daughter was a victim of this online bullying, told Fox 10 News that she was shocked when she saw her child's photo being ridiculed by strangers.
"So I'm posting pictures of my [kids], just naively posting it up there so my friends can see, not realizing there's a group that takes these pictures and targets these children and makes fun of them. Like that's just something I wouldn't even think a mother or grown woman would do," she said.
Internet cruelty rarely comes as a shock these days, because sadly, it's so pervasive. But making fun of random babies and toddlers -- the most innocent people there are -- truly takes things to a new low and just makes me, personally, sad about humanity. Imagine finding your kid's photo up on a website with a string of comments underneath it from strangers, talking about how ugly they are. It's disgusting.
The "toddler bashing" page has reportedly been taken down, and many of the moms associated with the page are said to have disabled their Facebook accounts. However, some moms involved with the group have defended themselves, citing freedom of speech.
"This is Facebook, not the Salem witch hunt," one woman wrote on Facebook, according to WPBF. "This is a free country and I was laughing because it was funny… Thanks for your comments, next."
Before You Go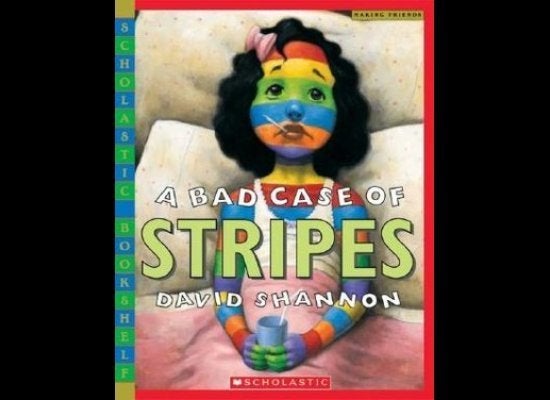 50 Children's Books with a Positive Message
Popular in the Community