"The bond that Carter and Toby share is absolutely incredible," Carter's mom, Devin Crouch, said, per the U.K.'s Daily Mail. "[It] was evident to us even before Carter was born. While I was on bed rest, Toby, who was not allowed in our bedroom at the time, would sneak up and lay at the end of the bed to make sure I was okay."
Crouch told The Huffington Post that she and her husband adopted Toby as a puppy in June 2011. Carter was born in October of the following year.
"I understand why people would be nervous of a handsome rescue dog being around a baby," one February blog post reads. "[But] I had been trained and socialized."
"My love for [Carter] is unconditional…he can pull my tail, drink water from my bowl, scream in my ear and I will always love him," "Toby" continues. "I want to be there to lick the tears away when he falls and to be the one to pick him up."
If that's not a picture of true love, we don't know what is.
Related
Before You Go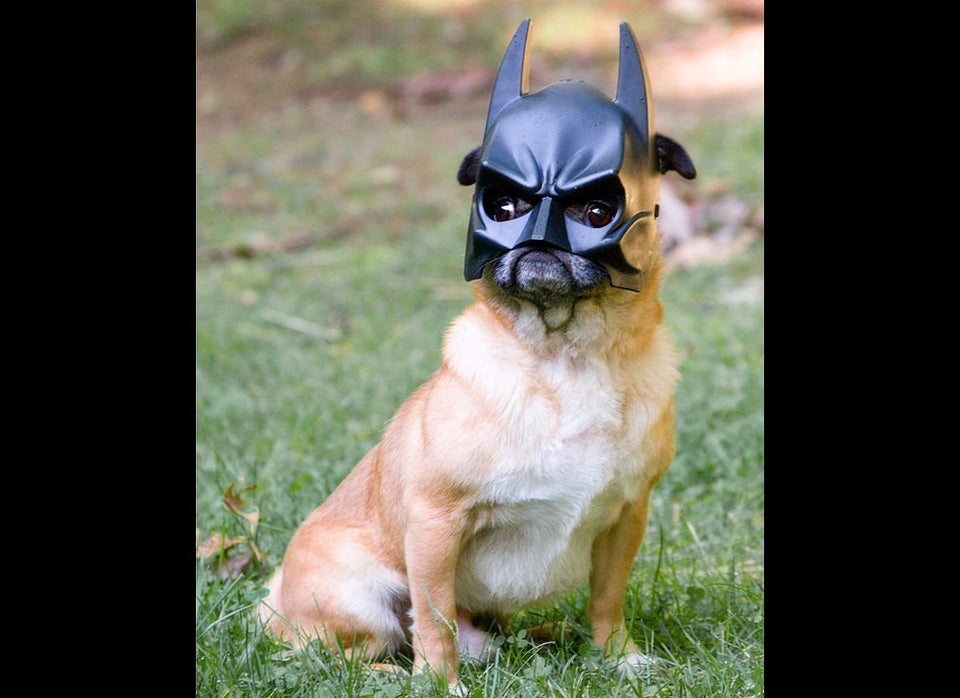 13 Animals Who Are Secretly Batman