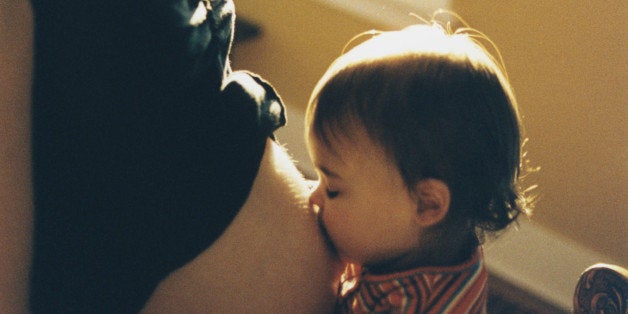 It happened twice this week and brought back all kinds of memories from the past few years. The kids were on the playground of the Child Development Center as I was walking by. The usual laughs, outbursts, and bustle echoed. Over the din I heard one child scream, "I don't like that!" It's one of the things we used to teach the kids to say when someone was annoying them or pushing their buttons. We tell them, "Use your words," and this child certainly did that. A good coping technique, although we didn't encourage the ear-piercing decibel level.
In the drop-in center, the two barely toddlers were together and of course, one wanted what the other one was playing with and tried to take it. You can predict that the victim cried and hit the other one. The teacher appropriately intervened with the stock response: "No -- soft touches, soft touches," which is the mantra in the toddler room. "We don't hit our friends," followed by, "We have to share." In a few moments it was over. Good lesson and teacher!
Can you imagine a world where every time someone did something we didn't like we could scream, "I don't like it!"? Imagine sitting in the hallway of your office building; you'd probably go deaf ... Life isn't fair and there are so many things we don't like. But we can't always get what we want when we want it. And screaming really isn't a good solution. We all want to lash out, strike back, and get even when things don't meet our expectations on occasion. We have to figure out a way to use our words to convey our thoughts and feelings in such a way that they don't hurt. But we also must find an effective way to cope with those feelings of anger and emotion that just happen when things don't go as we want them to.
I think the solution comes from the toddlers. Soft touches are the key. If we take the time to think about how we want to be understood, we can use the soft touches of thought and emotion to express ourselves. We really should try not to hit our friends--physically or emotionally. Effective and caring communication requires non-hurtful listening, sharing, and patience. In the end, we can take turns and both enjoy what the world has to offer.
And if you can't get what you want when you want it, get over it. There are other toys to play with.