A toddler has gone viral for her budding activism — and it's ridiculously cute.
Jenny Sowry's 22-month-old daughter proudly displayed a very original sign at the Women's March in Charlotte, North Carolina on Saturday.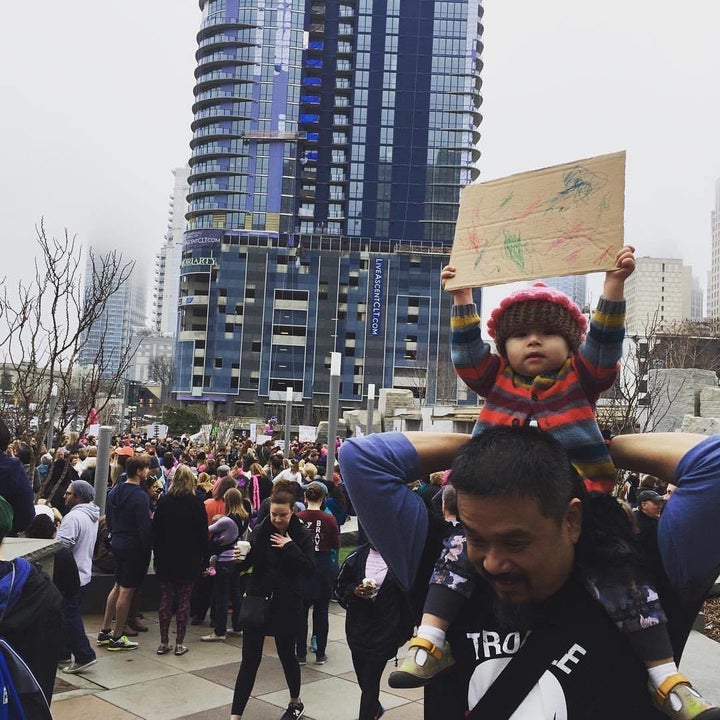 Sowry attended the march with her husband, toddler and 9-year-old son.
"I marched because it was cathartic after a long and emotional transition, and it felt better than sitting at my computer," Sowry told the Huffington Post. "I felt less alone."
Sowry said she and her husband are trying to raise their children to speak up for themselves and their beliefs in a peaceful way, and they felt that the Women's March was an excellent opportunity to demonstrate this to their kids.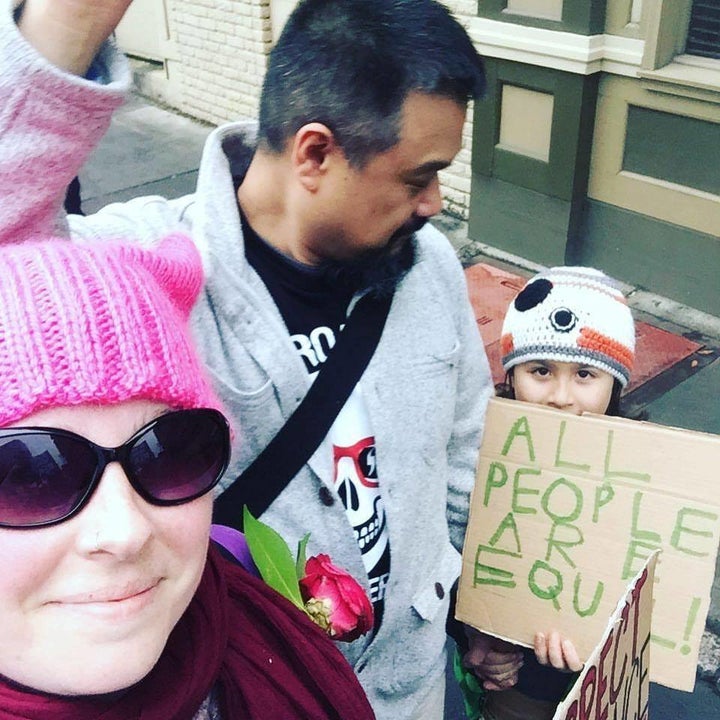 She also noted that her son had recently watched the movie "Selma" and read Gracie for President, a book Sowry said opened up a discussion about how women have not always had the same rights as men.
"There were a number of causes championed that day, the concerns were wide and varied," Sowry told HuffPost. "For my son, it was the idea that all people are equal and should be respected."
Before the family hit up the protest over the weekend, Sowry and her son decided to make their own signs. They were sitting on their dining room floor finishing up their signs when Sowry's son asked if his sister would have a sign and what it might say. They were tossing ideas around when Sowry looked over and saw her toddler scrawling all over a piece of cardboard with markers.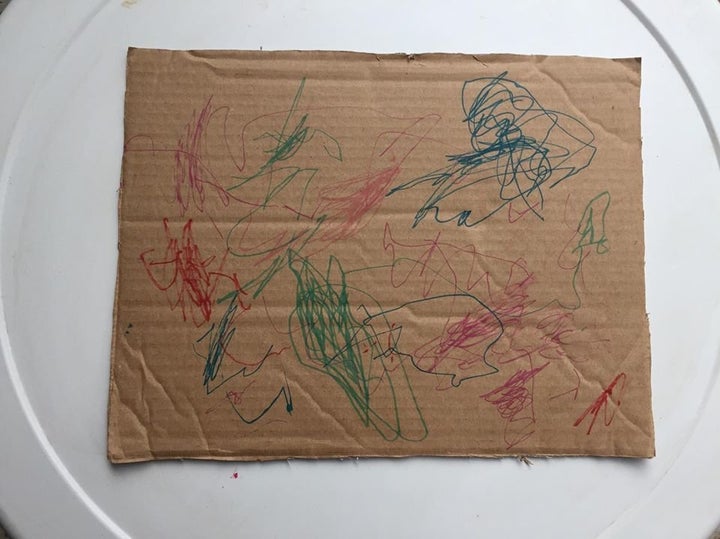 "We decided that she clearly had something to share and that whatever it was, it meant more to her than anything we might choose on her behalf," Sowry said. "She was proud of her work and marched around the house with it. When it came time for the March we took it along so that she would have something to hold if she wanted."
"We didn't really think much about it at the time."
On the day of the protest, Sowry snapped a picture of her daughter proudly holding her sign.
Her colleague, Shawn Lent, saw the photo and shared it on her Facebook page deeming it the "best sign of the day." The photo soon went viral, receiving over 12,000 likes and 20,000 shares.
It wasn't long before Sowry's picture made its way onto Twitter where it was shared under the hashtag #WokeBaby:
Related
Before You Go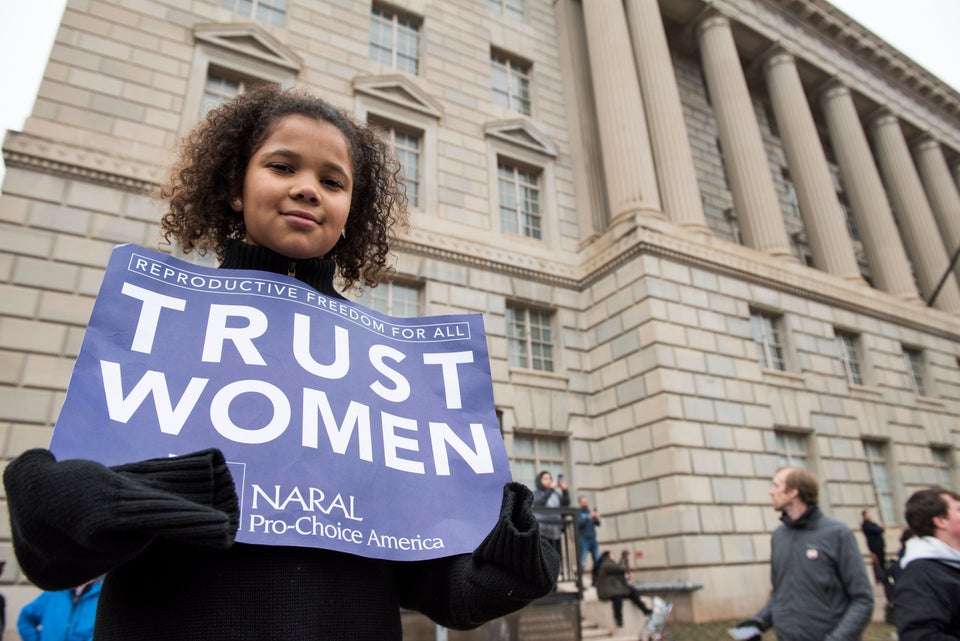 Kids At The Women's March On DC