Harmonie-Rose Ivy Allen finally has a doll that looks like her.
According to ABC News, doctors diagnosed Harmonie with meningitis B when she was 11 months old, which led to the removal of her arms and legs along with the tip of her nose. Now 2, the toddler from England has received an American Girl doll who is also a quadruple amputee. Upon receiving her new friend, Harmonie made an important declaration.
"She just said, 'Mummy, she's just like me,'" her mother, Freya Hall, told ABC News.
Though the doll is from the American Girl brand, a company called A Step Ahead Prosthetics modified the doll for Harmonie. The company receives American Girl dolls from parents and other people interested in getting a doll modified along with information about the child and his or her prosthetics. The doll then gets made to look more like the child, free of charge.
Amy Palmiero-Winters, the program director at A Step Ahead Prosthetics who lost her left leg in a motorcycle accident, told The Huffington Post how important the dolls are for Harmonie and other kids with prosthetics.
"These little kids have someone they can talk to, confide in and know they too look just like them," she said. "A doll may be all that we can do, but the tiniest of things can make the biggest difference."
On the Facebook page Hope 4 Harmonie, the toddler's parents shared how excited their daughter was after receiving her doll.
"As you can see she is already loved very much in this house and I know she will be Harmonie's best friend forever," the Facebook post reads.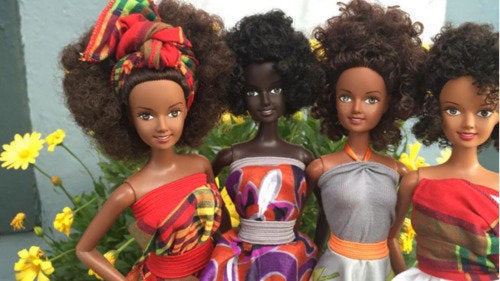 11 Dolls Besides Barbie That Celebrate Diversity
Popular in the Community