A 2-year-old boy in Utah showed his parents he knew how to use the shredder ― to disastrous results.
Last week, Ben and Jackee Belnap of Holladay were getting ready to pay back Ben's parents for University of Utah football season tickets: $1,060 in an envelope.
So they got very worried when the money went missing.
They found it, but not where they expected.
"I'm digging through the trash and she hollers and says, 'I found it,'" Ben Belnap told local station KSL-TV. "She's holding the shredder and she says, 'I think the money is in here.'"
The couple immediately figured out the culprit: their son, Leo. He enjoys helping his mom shred bills, and apparently decided to help himself to the cash, not realizing its value.
"Most people they say oh, a kid drew crayon on the wall or something. I've never heard of a kid shredding [a] grand," Ben Belnap told KTVX.
Jackee Belnap says Leo has been known for a lot of "Leo moments" in his short time on Earth.
"We have a lot of Leo moments. Most of them are just funny, and we laugh about them for days and big jokes, but this was one of those moments that wasn't his greatest, but we love him," she told the station.
There is some hope for the couple.
The U.S. Bureau of Engraving and Printing's Mutilated Currency Division can replace damaged dollars, burned-up Benjamins or shredded sawbucks.
The Belnaps plan to use the service, but it may take more than a year to get back their money.
In the meantime, Leo isn't allowed near the shredder, according to KSL-TV.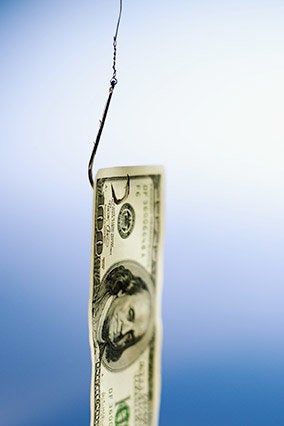 Money Mistakes You Don't Know You're Making