A 3-year-old girl who lost her eye to cancer found a special friend in a toy bunny with the same condition.
Danielle Munger's daughter Brynn was diagnosed with a rare cancer called undifferentiated sarcoma shortly after her first birthday when doctors discovered a tumor behind her left eye. As a result, she had to undergo multiple surgeries and ultimately lost her eye.
Today, Brynn has been in remission for over 16 months. In honor of her third birthday in March, Danielle gave her daughter a custom-made bunny, who also has one eye.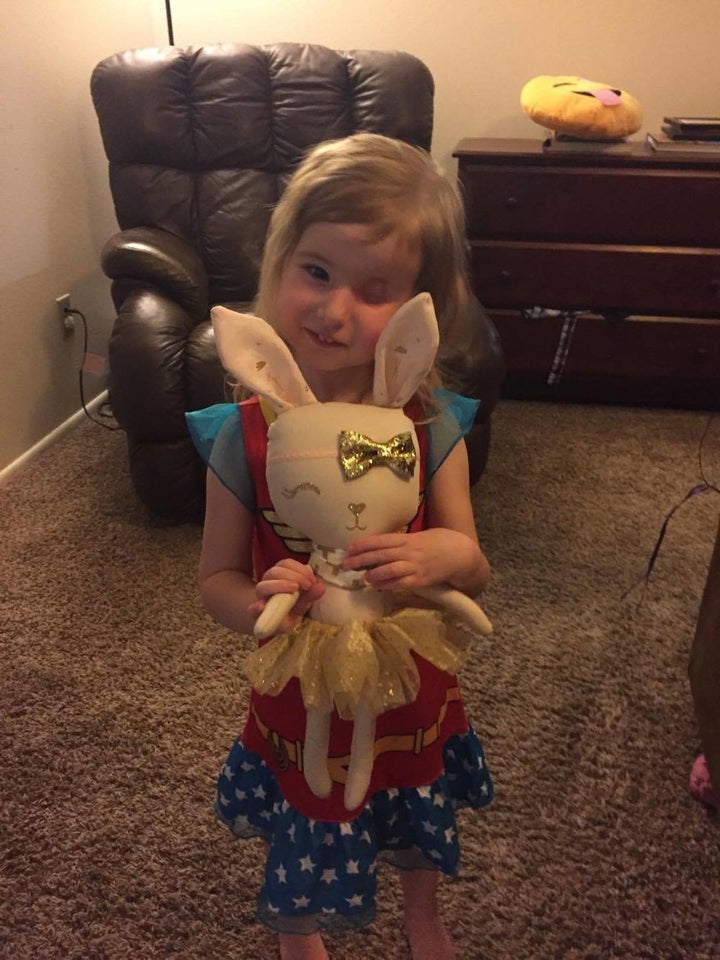 The Utah mom ordered the bunny from Jessica Sebastian of Sebastian Design. Danielle told The Huffington Post she's a big fan of Jessica's brand and thought one of her bunny dolls would be perfect for Brynn, who loves animals.
"I messaged her asking if she could make her one, but if she could do it without the left eye," she explained. "Jessica was so nice and understanding, she understood completely how it feels to want to give your children something special, that's unique like them."
When Danielle placed the order, Jessica already had a waitlist of over 60 people and wasn't sure she could take on any new customers. But the toymaker was so touched by Brynn's story she decided to make an exception and do a rush order for the family.
"The whole reason I started making dolls is because I have two girls who don't really look like sisters (one is brown and one is white), and I wanted them to have dolls that looked like them," Jessica said. "So when Danielle asked if I could make a doll who looked like her daughter, I just decided I couldn't say no. And she was so sweet and excited about it."
The toymaker was also happy to work on a doll with a unique feature.
"I also am a big proponent of children having dolls who don't look like them," she explained. "I think it can go a long way in helping teach diversity and acceptance. That's why I made dolls with hijabs for my own girls!"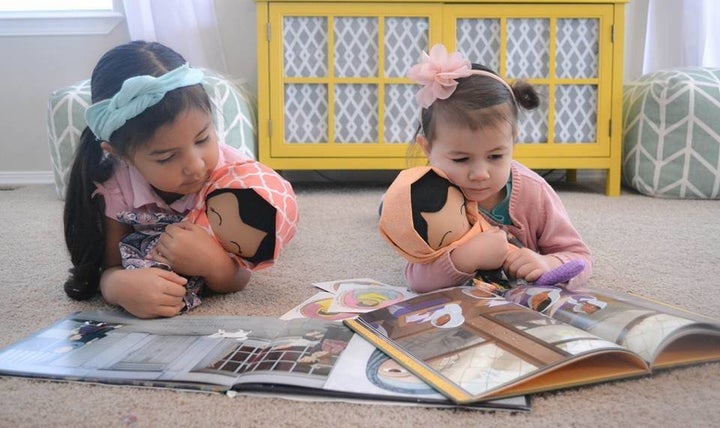 Danielle told HuffPost Brynn loves her new bunny friend and named her "Sparkle."
The small piece of joy is welcome after the difficult medical journey the Munger family underwent. After doctors discovered her tumor, Brynn underwent three surgeries over the course of two months. "The recommended course of action from the oncologist was to remove her left eye and everything else within her left orbit, as the tumor had touched everything," the mom explained.
Brynn also underwent six weeks of radiation to more completely eradicate the cancer cells. The day before Thanksgiving 2015, her oncologist performed another surgery to graft skin over her orbit to make it what is called a 'safe wound.' She's been in remission ever since.
Brynn celebrated her one year anniversary of remission last Thanksgiving.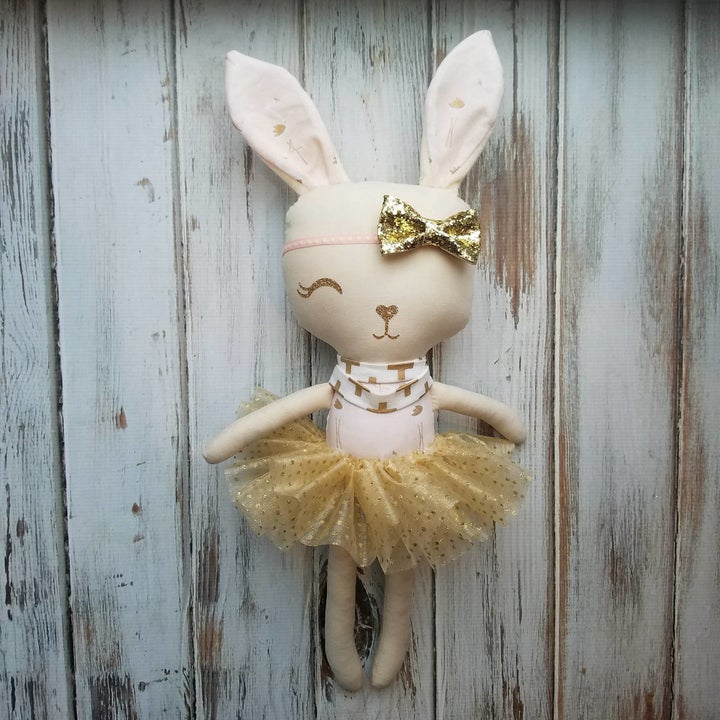 "During this journey we have had some of the lowest possible points," Danielle recalled. "Such as having to pass my precious 1-year-old baby to the nurses after she fell asleep from sedation, knowing that my beautiful baby would lose her eye and the feelings of hurting so much more than I ever could have imagined, to some of the best points ― seeing how truly strong Brynn is, knowing we can do anything after fighting cancer, and the absolute humbling love and kindness of others."
Throughout the process, the Mungers have been touched by the generosity of friends, family and total strangers. That includes Jessica and her special gift for Danielle.
Jessica said it was humbling to create something for the toddler and she was touched to receive a sweet video of Danielle hugging her new bunny.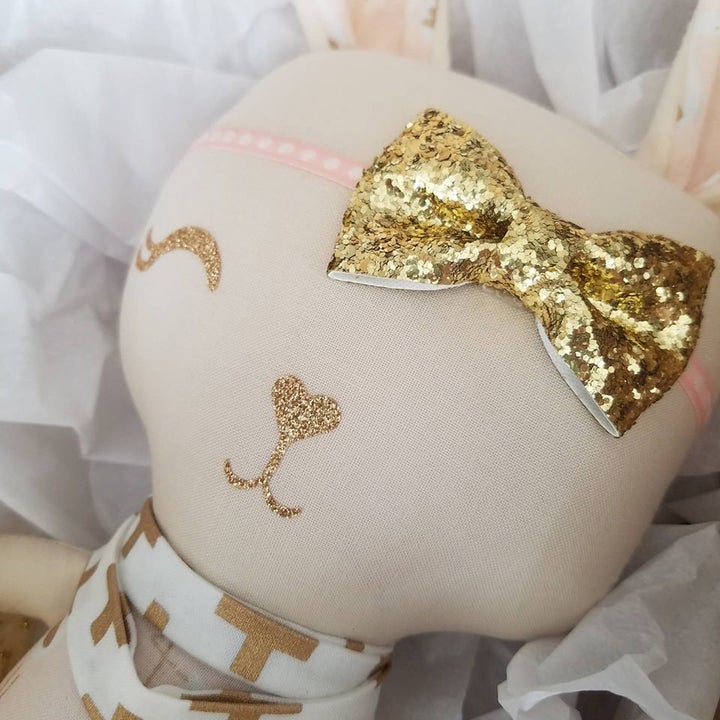 The response to the story from others has also been incredibly supportive. Many other parents have put in requests for dolls for their own children, who have missing limbs, skin grafts and surgery scars. Jessica is also partnering with a blog to offer grieving families custom dolls made using the fabric of clothing from children who have passed away.
Ultimately, Danielle is happy to know her family's story has touched and inspired others.
Said the mom, "I think what I most want for people to see from Brynn's story is that it's a beautiful story ― it has adversity and sadness but also such love and kindness."