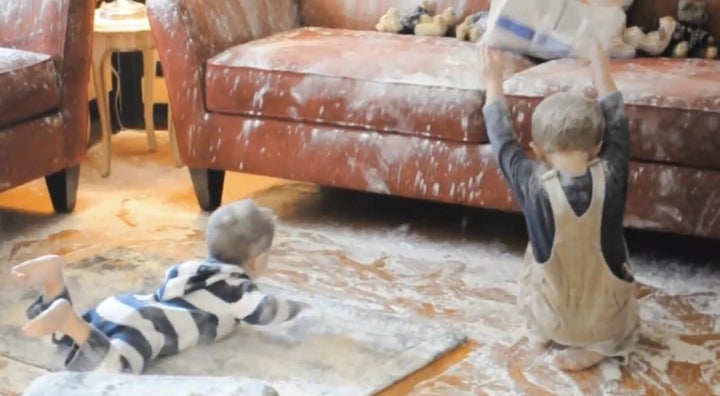 Some people out there might question this mother's short, semi-subdued, reaction to this situation, and possibly think it was fake ... but honestly, we feel like there really isn't a whole lot to say when something like this happens. I mean, right?
What could you possibly say to your two toddlers, as you gaze at the now entirely-flour-covered living room and their oblivious faces?
Probably exactly what this mother said: "Oh...my gosh."
"During which my two boys, ages 1 and 3 took my new bag of flour out of the cupboard and destroyed my house. This is from ONE 5lb bag. Don't believe me? Hand a full bag to a 3 year old and see what happens."
Judging by what we see here, we think we'll pass.
Related