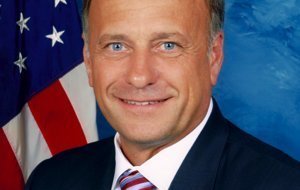 The idea of bikini-clad models posing next to cars at an autoshow isn't an altogether surprising one, but when those "models" are 5 years old, well, that may elicit shock and outrage.
That's exactly what happened after pictures of children wearing bikinis and posing next to shiny, new cars surfaced from the Chutian Auto Culture Festival in China, according to China Daily.
As photos of the event circulated around the Internet, viewers grew angry and child welfare experts spoke out against children having their bodies exposed and being used as marketing tools. In response, a representative from the event released the following statement (via China Daily):
"If you type the key words 'children' and 'bikini' into an Internet search engine, you'll find tens of thousands of results for child bikini contests," said Zhang Ping, general manager of the event's organizers, 7-Wind Model Costume Co. "It's natural for kids to wear bikinis and other things they like."
The manager also pointed out that only two children actually wore the bikinis, with their parents' permission, and that no one made money off of them. The idea was supposedly to boost the children's courage.
"Throwing children into an environment where women are typically extremely sexually objectified to begin with and then telling a five year old to stroke a car seductively while wearing a (parent approved) bikini just strikes me as… not something that "teaches courage" really. Because it is clearly a terrible idea," she continued.
Similar criticism was leveled against Elizabeth Hurley earlier this fall after she released a bathing suit line for children that included advertising featuring young girls wearing skimpy two-pieces in what some considered to be adult poses. The head of a children's charity in the United Kingdom told the Daily Mail at the time that he thought the images of the children were disturbing.