We've seen some ridiculousness on "Toddlers & Tiaras," but this week's episode (Wed., May 9, 10 p.m. ET on TLC) is a shocking reminder of just how much people invest -- monetarily, as well as emotionally -- in these pageants.
Alycesaundra and Giavanna are 4-year-old twins from Johnsonville, South Carolina, who've dubbed themselves the "Tiara Twins" ... probably because that's catchier than the "We've Spent Half A Million Dollars On Pageant Twins."
Yes, in this exclusive sneak peek, their mom Kelly admits that she's spent $500,000 or more on pageants for her girls, which includes $8,000 dresses, bodyguards and a custom-made, "totally awesome" tour bus made just for the girls with their faces emblazoned on the sides -- a Christmas present from their dad, Ron.
"Do you know any other kid that has an $8,000 dress?," Kelly asks. "My kid has an $8,000 dress. So for me to expect her to give her best, I don't think is asking too much. Four years old is not too soon to learn that ... We do have an entourage that travels with us -- the girls have their own personal bodyguards. Their job is to keep 'em safe because they are little mini celebrities in the pageant world."
And for the "Me and My Pet Pageant," their entourage also includes their exotic pets: Tom the turkey and Butterball the sheep. (Seriously -- this bus gets worse by the second.)
Don't believe it? Watch and see, then tell us if you'd spend that much money on your four-year-old kids to compete in pageants.
"Toddlers & Tiaras" airs Wednesdays, 10 p.m. ET on TLC.
Before You Go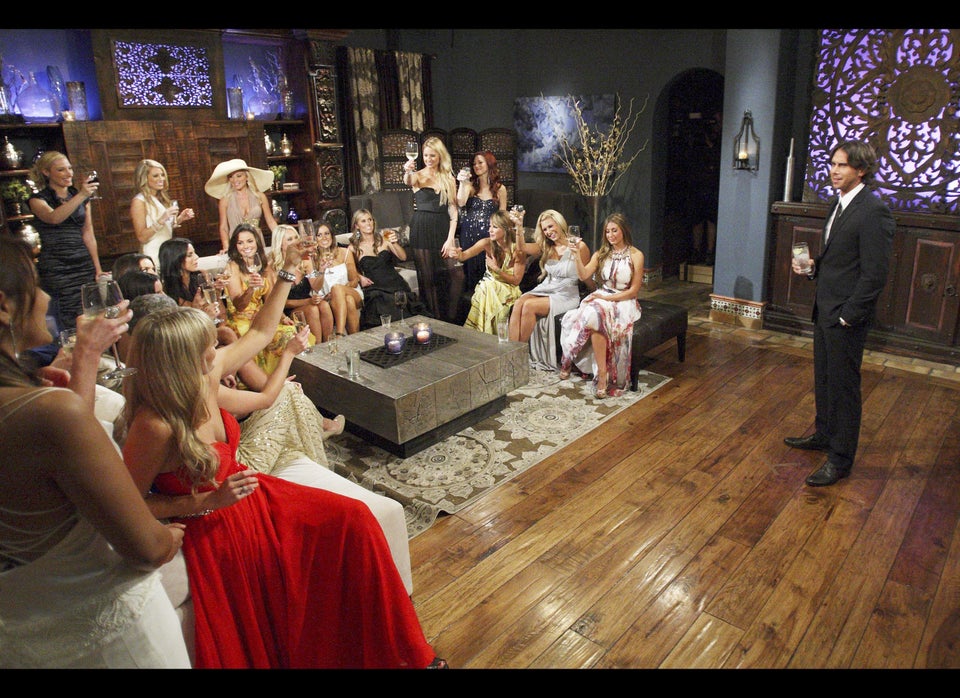 2012 Renewal Index: Canceled, Safe and on the Bubble Shows
Popular in the Community