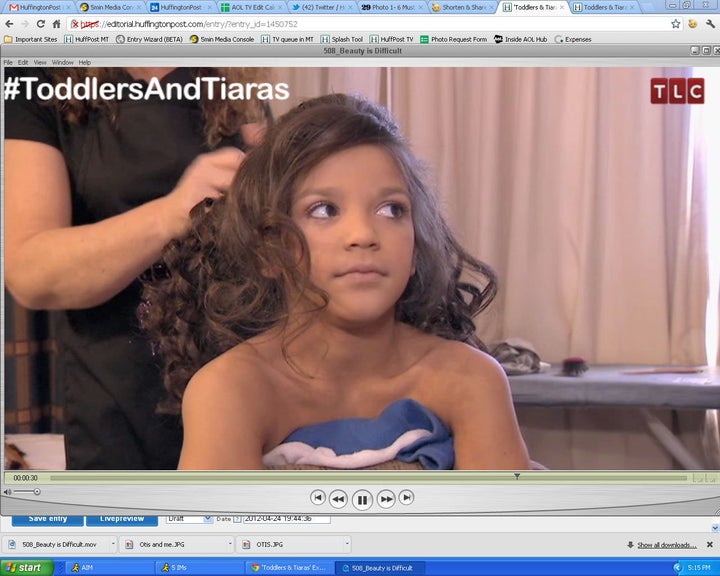 Has "Toddlers & Tiaras" gone too far? We've got an exclusive sneak peek at this week's new episode (Wed., Apr. 25, 10 p.m. ET on TLC) featuring what we think is the series' most shocking and telling moment yet.
Sure we've seen epic tantrums, wildly inappropriate costumes and children being doped up with "go-go juice," but to hear an 8-year-old pageant pro really tell it like it is will make you fear for the future of humanity.
The clip shows 8-year-old Daisey Mae as she preps for the beauty portion of the Wild Wild West themed pageant. She's up against her two best friends, and there's a new puppy on the line, but Daisey Mae is more worried about preaching the cold, hard facts of life -- at least, the life she's been brought up in.
What does it take to win it all? "Facial beauty is the most important thing, in life and in pageants," Daisey Mae says, almost too matter-of-factly.
And she also has some advice for parents looking to expose their children to the pageant circuit: "If you think your kid is ugly or sumpin', you might not want to do pageants because you're not going to win or anything."
Watch the sneak peek and tell us: Are you as appalled by these statements as we are?
Related
Popular in the Community