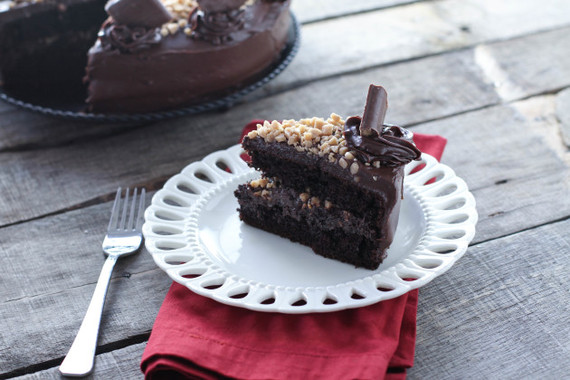 When it comes to the holidays, it's all about decadence, entertaining and usually overindulgence. In my book, there's absolutely nothing wrong with that. We're so good throughout the rest of the year. Why shouldn't we indulge? Why shouldn't we treat ourselves? I say we treat ourselves to a nice big slice of this mocha cake with toffee crunch!
My favorite way to indulge is usually chocolate or caramel. In my opinion, there are few other treats so satisfying. But put those humble indulgences into cake form and I'm powerless. Salted caramel chocolate cake has been my go-to cake when celebrating or gathering with family and friends. But now I think it will be competing with this mocha cake recipe for sure!
Trust me, you'll want to indulge in these tender, moist layers of chocolate cake covered with a smooth chocolate mascarpone frosting and bits of buttery toffee. The layers of chocolate toffee goodness will be sure to impress your guests and will elicit ooo's and ahh's as it's brought to the table. Forks will be in hands waiting anxiously even before that first pass of the knife through the smooth creamy frosting.
This impressive mocha toffee crunch cake is easy to make and will surely be the star of your holiday dessert table. The coffee undertones are a beautiful complement to the rich chocolate. Bite after bite, it's worth every stinkin' calorie.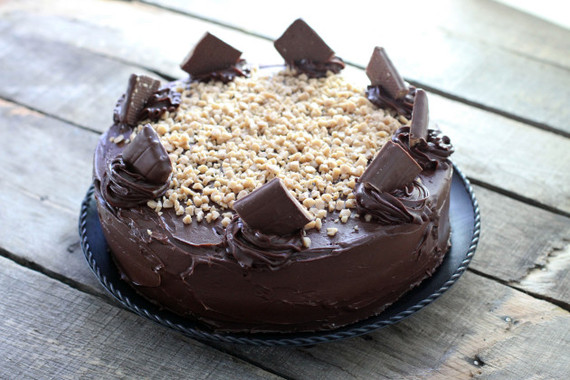 I think this cake is why new year's resolutions were born. I'll be resolving to have a second slice!
Kate babbles about all things food on her own blog, Food Babbles, and about feeding her girls the best way. Here on Food Fanatic, she wows us with her commitment to homemade, fresh baking, week after week.