Instead of allowing all of these options to overwhelm you, turn to your waffle iron. Friends, the tofu-induced headache is over. Believe it: your waffle iron can produce the most exquisite, effortless and crispy tofu in town.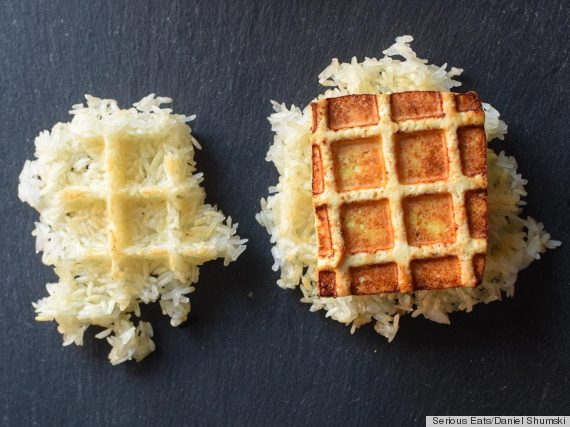 Sure, it's a little unorthodox; we doubt bean curd was transformed into the shape of an Eggo 2,000 years ago in China. But, as Daniel Shumski, author of Will It Waffle?, writes on Serious Eats, waffling that soy will manifest a delicious "contrast between the crispy outside and the pillowy soft inside" of the tofu. And the process is pretty painless, making the daunting preparation factor moot. Shumski says there is little mess and little effort to this ingenious hack, as "the waffle iron crisps the tofu on both sides without the need for flipping or turning."
Plus, the whole thing looks pretty awesome. For this, you'll need to use firm or extra-firm tofu and a bit of marinade. Hop on over to Serious Eats for the full recipe, and soon enough that life-long fear of cooking tofu may melt away forever.
Before You Go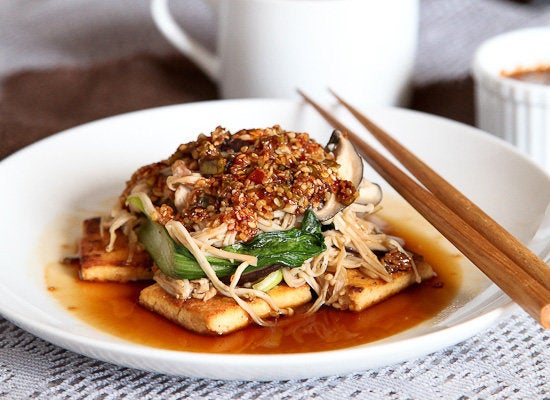 Healthy Tofu Recipes