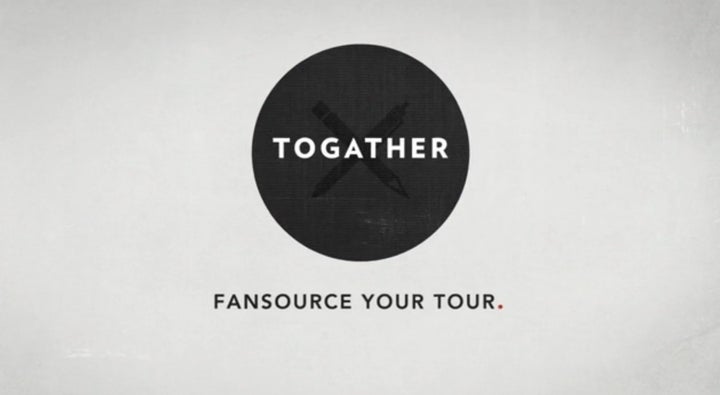 The site, founded by authors Andrew Kessler and Aaron Shapiro, resembles Kickstarter, a platform to help creative professionals fund their burgeoning projects.
Kessler is the author of the non-fiction science book, "Martian Summer," the story of his summer spent behind the scenes at NASA. On his site, he describes his book as being about "winning the nerd lottery--getting the most exclusive ticket to work inside mission control for a NASA mission to Mars."
As published authors, the pair may not be strangers to the anxiety that is often associated with readings: Will there be a crowd? Will they be engaged, or yawning and fidgety?
A video created to promote the site addresses this issue by quoting famous author's concerns about their tours. Stephen Elliot, the Editor-in-Chief of The Rumpus and the author of eight books said, "I didn't want to travel thousands of miles to read to 10 people... then spend the night in a cheap hotel room."
The aim of Togather.com is to combat the (perhaps deservedly) negative stereotype that book events are dull, outdated, and sparsely attended. The site states, "We created Togather because giving a talk to an empty room is no fun."
The process is straightforward enough: Authors list their availability, and both fans and authors can create events within the listed time frame. Authors can approve, deny or negotiate event proposals made by fans. If approved, events can be confirmed once a certain number of RSVPs is achieved. Like Kickstarter, the system is all-or-nothing: If enough people don't RSVP, the event is a no-go. The site collects 5% of all ticket sales as a fee.
This isn't the first Kickstarter-inspired book site. British-based company Unbound uses a similar model to determine whether or not submitted books should be published.
Are live book events conducive to these kinds of models? Rebecca Schinsky, the blogger behind The Book Lady and many BookRiot posts, seems skeptical. She tweeted today: "I've yet to meet a bookstore event planner who will *guarantee* attendance or sales minimums. Lots of variables to consider."
Is Togather.com an excellent means of enabling more events, or simply not relevant for the majority of authors? Let us know what you think in the comments!
Popular in the Community