These wedding dress designers didn't need silk or tulle to create their gowns -- all they needed was a few rolls of toilet paper.
Cheap-Chic-Weddings.com and Charmin announced the winners of their 9th annual Toilet Paper Wedding Dress Contest Thursday, which asks contestants to design a wedding dress using only Charmin toilet paper, glue, tape and a needle and thread.
Taking home the $2,000 grand prize was Mimoza Haska, an Albanian-born designer from South Carolina. She used 16 rolls of Charmin Ultra Soft, glitter glue, glow-in-the-dark glitter glue, Elmer's glue, paper tape and a needle and thread. Check out her creation below: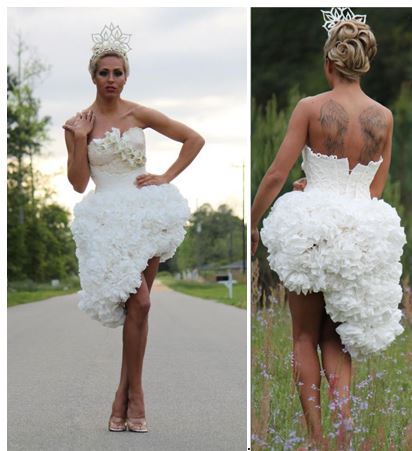 Watch the video above for more, and check out the top 10 finalists here. See last year's winners here. Check out photos of this year's first, second and third place winners in the slideshow below.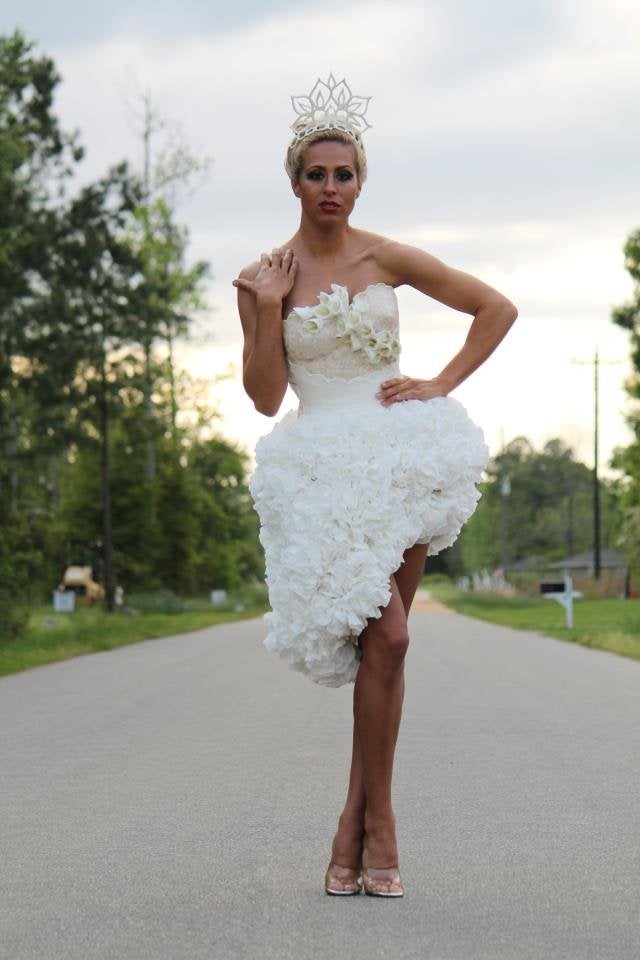 2013 Toilet Paper Wedding Dress Contest
Related