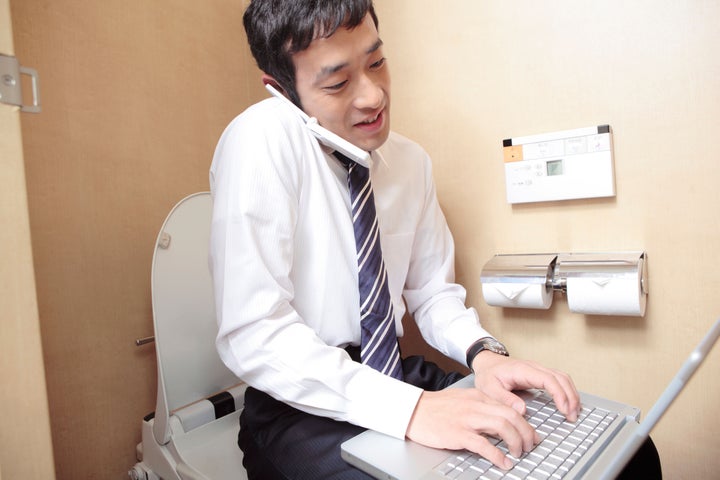 Toilet texting is particularly popular among those 28 to 35-years-old, with a reported 91 percent of that age group admitting to the habit.
Even more disturbing, 1 in 5 men admit to taking it a step further by phoning into business meetings from the bathroom. But they aren't alone; 13 percent of women also owned up to joining conference calls from the can.
Men and women are pretty much equal when it comes to general usage, though. Approximately the same number of men (74%) and women (76%) have used the phone in the bathroom.
As testimony to our society's communication obsession, 24 percent of mobile users reported they actually don't go to the bathroom without their phones.
The report also found 87 percent of Android users are likely to use their phones in the bathroom, compared to 84 percent of BlackBerry users and 77 percent of iPhone users.
Meanwhile, BlackBerry users are most likely to answer a call on the toilet, while Android and iPhone users are more likely to visit social-networking sites or use other apps.
For toilet texters truly devoted to the interactive throne, there are even t-shirts to commemorate the embarrassing habit.
Related
Popular in the Community