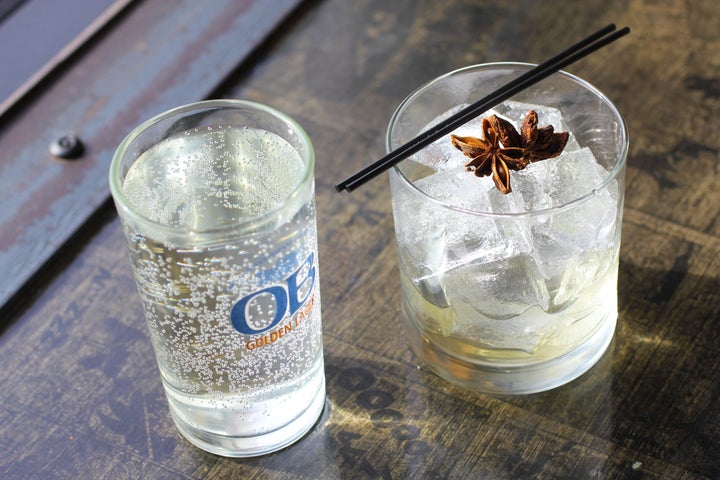 WASHINGTON -- Ordering libations at ramen wonderland Toki Underground has never been so bubbly. Since September, the H Street NE spot has quietly been offering carbonated sake on tap.
"It was just sort of something we were tossing around," said bartender Colin Sugalski. Most places in the area that serve sake use the same distributors, he explained, and this is Toki Underground's way of setting theirs apart.
The sake is hooked up to a normal draft system, which infuses it with carbon dioxide. The resulting bubbles gives it a refreshing quality, Sugalski said. It's served alongside a glass of house-made simple syrup, which when mixed together transforms it into a "sake cocktail."
The standard syrup listed on the menu is a spicy one, infused with Szechuan peppercorns and chilis, cinnamon, allspice and star anise. There are some off-menu options, too: A syrup made from lemongrass and ginger, and another with lapsang tea leaves. They're all concoctions from the downstairs bar, which had previously been used exclusively in cocktails.
It's proven popular, partly because it's a good value: Customers get a bigger glass than if they'd ordered the other sakes on the menu. Of course, if you're looking for variety, Toki Underground offers a wide range of hot and cold sakes -- including one bottle (called born yume wa masayume) that'll knock you back a whopping $475.
Be on the lookout for more syrup flavors in the future. Just ask Sugalski what's new; he's happy to whip up a customized sake cocktail, "if anybody's ever curious."
Popular in the Community