Barbie has been an astronaut, a doctor, a teacher and a princess a thousand times over. But a tattoo artist?
Tokidoki's new Barbie could be one, given the tats she sports. The inked doll, who also comes with a black skull-and-bones tee shirt, leopard leggings and a pale pink bob, is the result of Barbie's collaboration with Simone Legno of the Japanese-inspired lifestyle brand Tokidoki.
tokidoki® Barbie® doll is always ready for cutting-edge fashion! She pops on a pink miniskirt, logo leggings and black top with signature skull heart and bones, carries a large bag from the brand, then adds bracelets, a belt, and sky-high sparkly silvery shoes! This funky fashionista features trendy tattoos and a pink bob. With cactus friend, Bastardino, by her side, she's ready for fun in fashion-forward form!
The tattoos are basically all we notice when we look at the doll (is it bad that leopard leggings don't even shock us anymore?).
The tats are not exactly hipster, arm-sleeve tattoos, and they're not exactly of the subtle, tramp stamp variety. Instead they climb up the doll's skinny plastic neck like on a trucker or pirate -- but, like a true Barbie doll, at least they are pink.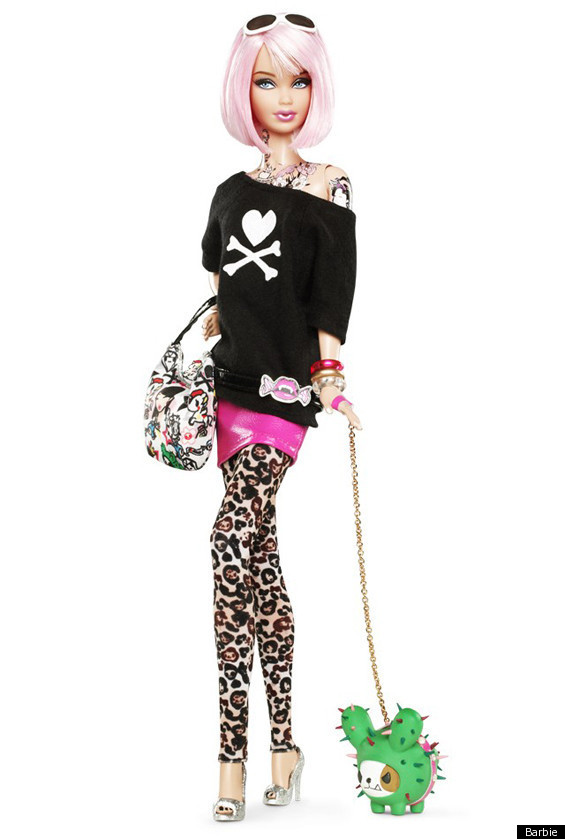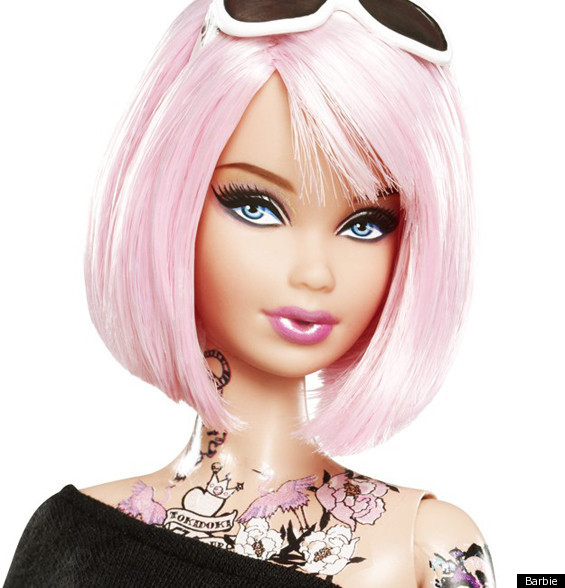 Popular in the Community