"I believe that sex is one of the most beautiful, natural, wholesome things that money can buy," Steve Martin has noted. The comedian's not alone in his praise for the oldest trade, causing one to wonder if cavemen gleefully paid with five rocks for oral and ten for anal, or if they were like priests, and got it for free.
Narrative cinema with a gay bent has long plowed this pay-as-you-go aspect of life with applaudable results (e.g. Mysterious Skin (2004); Eastern Boys (2013)), and even academia has recently explored this topic with Victor Minichiello and John Scott's Male Sex Work and Society, a truly engulfing work that includes chapters on "Male Prostitution from Ancient Times to the Near Present" and "Mental Health Aspects of Male Sex Work." There is also coverage of the carryings-on in Africa, China, Russia, Latin America, Germany, and Northern Island, but not in Japan.
Director Itako's highly detailed and engrossing documentary, Boys for Sale, which just had its North American premiere in Los Angeles, thanks to Outfest, remedies this omission.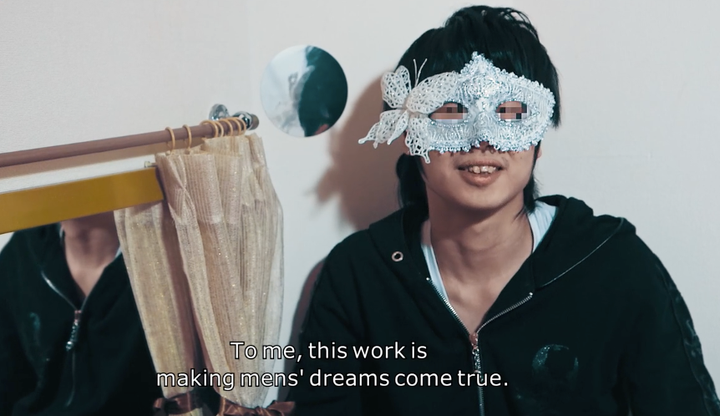 The action takes place in the Shinjuku 2-chrome section of Tokyo, which one male prostitute or urisen notes is "the gay center of Asia." Someone adds, there are over 800 gay businesses in Japan.
We then we meet the "boys" ranging in age from 19 to 30 who are interviewed, apparently for cash. Some don sparkling, Mardi-Gras-like masks to hide their identities. Others don't care. The majority here insist they are either straight or bi, often with girlfriends. (Please note: all their reminisced sex acts are depicted with animation.)
So how does a heterosexual hustler copulate with another guy? "I'm detached. My mind goes blank" is one response.
An alternative reply: "When I sleep with men, I remain composed, and satisfy them in various ways. But when I'm with a girl, I get so excited, my mind goes blank, and I obsessively play with their tits. . . . Just the fact [girls] don't have dicks excites me. "
As for the reasons the boys went into prostitution: they weren't dating at the time, they needed the money, they were homeless, a parent died, or their villages were devastated by a tsunami, a nuclear disaster (Fukushima), or an earthquake.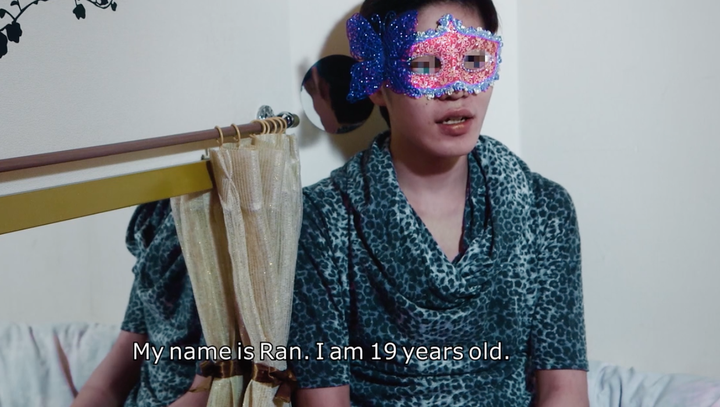 One young gay man, Tamura Hisanori, 28, in fluent English, notes why there is such a big need for male prostitutes: "Japan is an island with a very conservative kind of mentality. If you are ethnically or sexually different, they tend to discriminate against you, but not in a homophobic way as we know in the Western countries. They won't hit you. They won't aggress you, but they will morally aggress you." Hisanori then explains how his teacher mistreated him on learning of his sexuality.
Shinjuku 2-chrome, by the way, ironically became a gay mecca after the 1964 Olympics when the government outlawed heterosexual brothels in the area. Man-on-man lovers quickly moved in along with these "bars" where the boys are lined up, a customer picks one to have a drink with, and then if all goes well, the sex follows in small, bare rooms.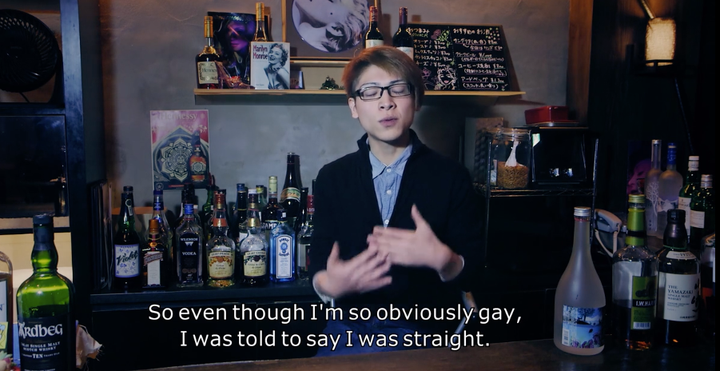 "We are something like products, and that is how I conduct myself," a cynical chap reflects.
For the lads, the anticipation of the first time is the most anxiety-ridden. What if we can't get it up? they ask on getting the job. "Making money will get you hard" is the reply.
Some opening nights went smoothly for the guys, just oral sex or masturbation. However, one, who wasn't ready for anal sex, stated he was raped. Other encounters also had their ups and downs. One sex worker admits that a 63-year-old customer gave him the best blow job he ever had, better than the ones from the girls he dated. Another recalls how he was handcuffed and blindfolded then brutally gang-raped.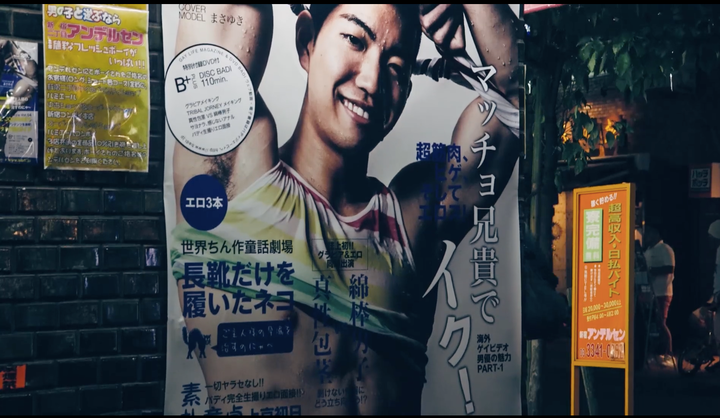 As for safe sex, one fellow had no idea how AIDS is transmitted. Others admitted they started out bare-backing, then switched, but it's hard for some to insist on condoms when the customers are adamant, stronger, and pay more. The revelations mount up. "Sex is still something the Japanese cannot talk about. . . . This is one of the only developed where HIV is growing," an interviewee explains.
Without argument, here's an eye-opening, unflinching take on the exploitation of sex workers, even though admittedly several admit they enjoy the job and the money. In the end, Boys for Sale delves into its chosen topic with unbridled finesse, unearthing the country's hypocritical attitude towards gays and sex in general.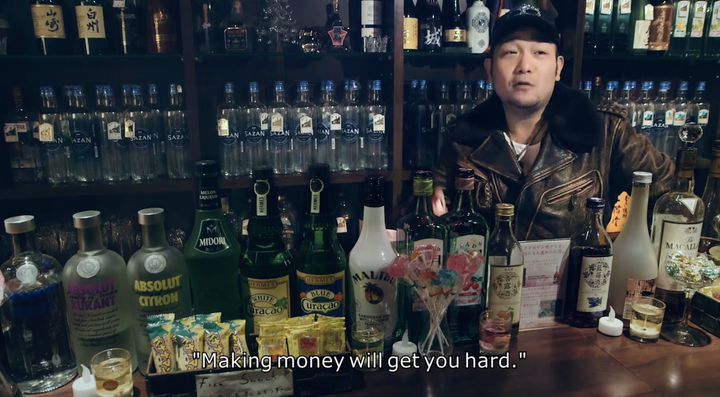 (Winner of the Fox Inclusion Feature Film Award at Outfest 2017.}
(Boys for Sale will be screened at the following film festivals: Durban Gay and Lesbian Film Festival in August in South Africa; Camera Japan in September in Holland; and Playa Pride in November in Mexico.)
Popular in the Community