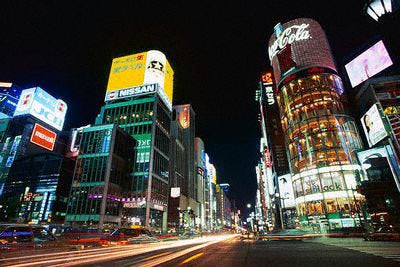 Tom Yoda, Chairman of the 24th Tokyo International Film Festival (TIFF), opened the festival this weekend by speaking about "the disaster in east Japan this last March." The festival organizers had thought about minimizing this year's festival, he said, given the disaster, but then they considered how the "power of films give us dreams," and went forward.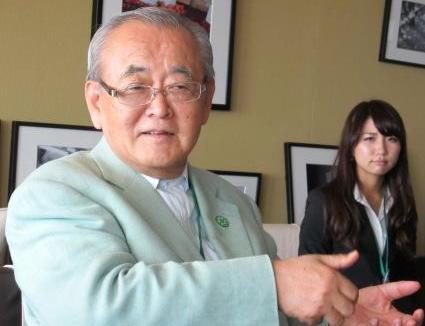 Chairman Tom Yoda

Famed Chinese director/actor Jackie Chan then stepped on stage, bowing and smiling, as he expressed his wish that his new film 1911, one of the two opening the festival, will help "audiences understand more of the history of China."

The surprise was the entry of the Prime Minister of Japan. It is not usual that politics and festivals show their link so clearly.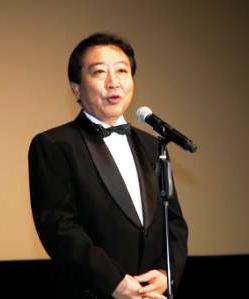 Prime Minister Yoshihiko Noda

Like the Chariman, the Prime Minister opened his talk by speaking about the March 11 "earthquake" and then went on to endorse the film industry. "Films move people and change their lives." He described how he himself was influenced by the film Mr Smith Goes to Washington, where a man tries to preserve the environment (a pointed choice of theme), by speaking for hours -- "a filibuster they call it."
"As a young man," the Prime Minister enthused. "I copied the character by speaking for 13 hours straight on." He chuckled and noted that he would not speak 13 hours to us, but that he wanted to use this example to show how films "influence and remain in the minds of everyone."

The Minister of Economy, Trade and Industry followed, to speak about his own personal experience with the power of cinema: how his two twin five-year old boys, who have no attention span, while playing with iPods and video games, will be riveted when taken to a movie theater to watch an animated film.

"Believe! The Power of Film" is the theme of this year's festival, with a special message of sympathy "for all those who have suffered from the Tohoku Earthquake and Tsunami." Three documentaries -- to be screened later this week -- are about Fukushima, in a special division entitled "Overcoming the Disaster."
One, entitled "Fukushima Hula Girls," is about a group of Japanese hula dancers who used to dance at a spa in Fukushima, who now tour the country persuading Japanese to come back to the spa, which is just 40 miles from one of the nuclear plants, with the avowal that it is safe. It is a cheerful documentary, showing much about the mentality of the Japanese in dealing with the disaster. The girls, who are originally from a town in Fukushima, are first in glum spirits, when they begin to practice, but then their dance teacher "gets them smiling" again. "Let's cheer up and work on this choreography!" The documentary includes footage of people returning by bus to see their abandoned homes, picking up old photo albums and crying, and ends on a joyous note nonetheless: the beautiful smiling Hula girls in bright red and green skirts dance as the spa re-opens.
In total there are over 17 divisions at the Festival, including the International Competition, the Wings of Asia, Japanese Eyes (premieres of independent directors), and -- in keeping with the festival's emphasis on ecology -- the Toyota Earth Grand Prix.

For the opening film of the festival, however, the organizers chose to screen a campy three-D European film, The Three Musketeers by Paul W. S. Anderson, which aside from offering the visual pleasure of a splendid fighting match (3D cannons blasting balls between galleon air ships in the clouds) and fun recreations of medieval France, had little adult appeal.
"Oh, but festivals always open with a blockbuster," quipped Wim Wenders sitting near me in the audience. His documentary about Pina Bausch is also playing at the festival, later this week, in the Special Films division.

A gala reception followed the opening screening in the Hyatt Hotel, with a banquet of risotto, shrimp pasta, spectacular salads and wines, attended by sponsors (including Sony, Canon and Coca Cola), industry people and many beautiful women in gowns. Nothing rivaled, however, the gown of Chinese heart-throb actress, Fan Bingbing, jury-member for the Competition, who came on stage that evening in beige strap-less twinkling jeweled taffeta.
Spotting a man in tuxedo with a feather in his hair and huge purple sunglasses, I asked him if he too, like a girl sitting before me in the screening of The Three Musketeers, sported a feather in his hair in honor of the festive flair of the film. She had two boas in her hair, however, while he had just one huge white feather.
"No," he said. "I have this feather because I was initiated into the Navajo tribe."
"I think he is joking," whispered my colleague, a film director from France.
The film festival, one of the largest in Asia, runs until October 30, screening over one hundred new films, with many side-events and parties to follow. Guests include Tony Kaye (of American History X fame) and Michael Winterbottom, here with films in the Competition.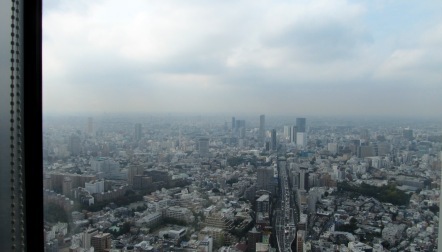 Calling all HuffPost superfans!
Sign up for membership to become a founding member and help shape HuffPost's next chapter