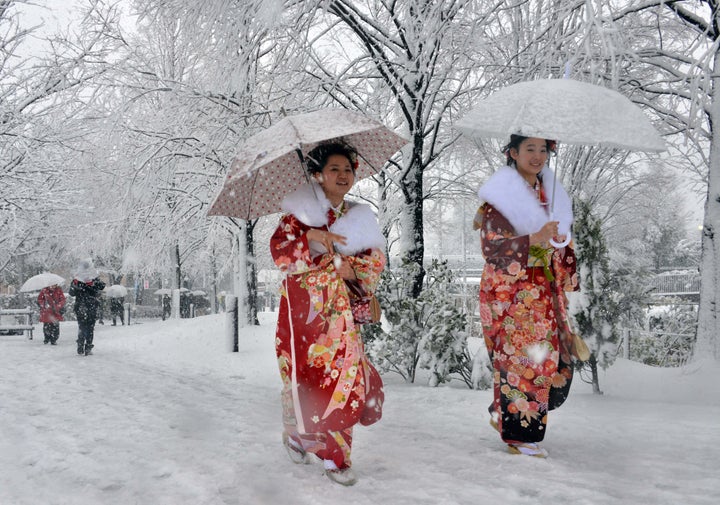 Tokyo saw its first snowfall of the season on Monday, which left the Japanese capital covered in a thick white blanket.
According to Bloomberg, snow disrupted traffic in the capital, delayed train services and disrupted flights throughout the country. "It's the worst snow in my 51 years of experience," said Katsutoshi Nokimura, a 74-year-old taxi driver in Tokyo. "Some people abandoned their cars after getting stuck. It's chaos."
By the end of Monday, 10 cm (almost four inches) of snow covered the capital's streets. Tokyo hadn't seen that much snowfall since January 2001, according to television channel NHK.
And while the winter weather caused quite some chaos, it also led to some fairytale-like scenes. Take a look at the photos in the slideshow below.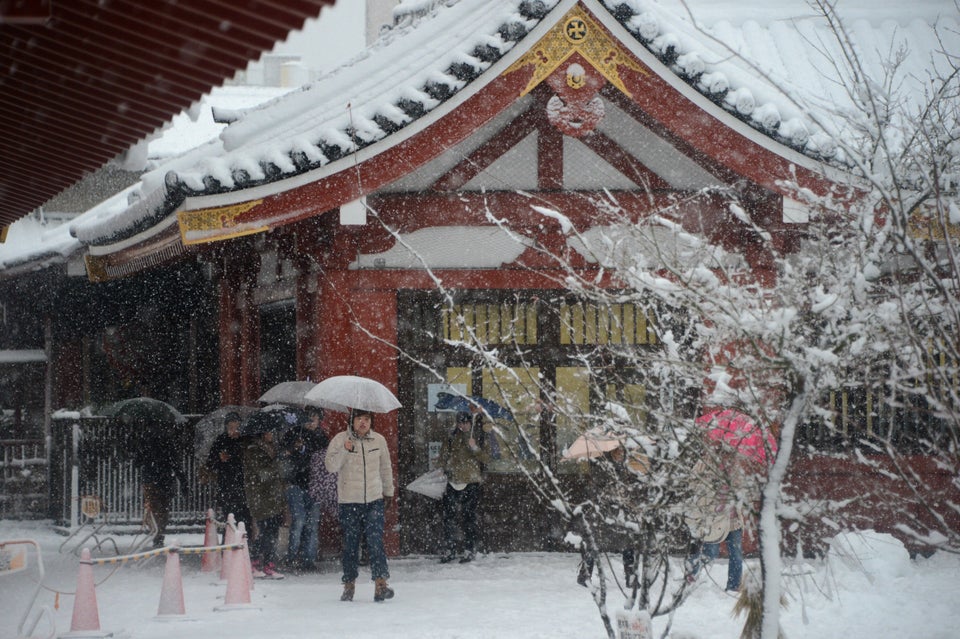 Snow In Tokyo
Popular in the Community