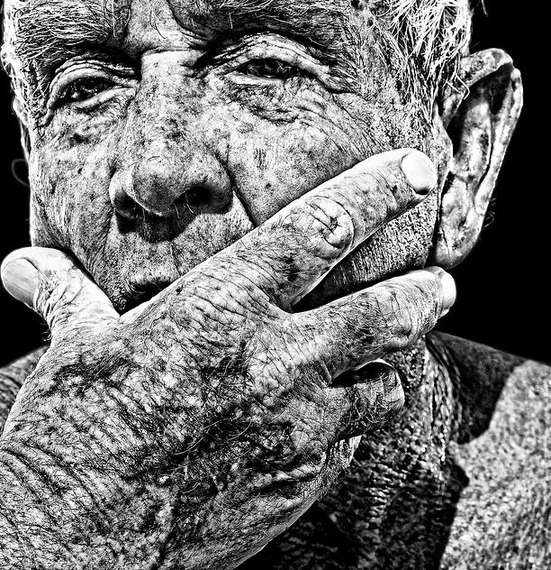 I have heard people say that "yoga is the practice of tolerating the consequences of being yourself."
But I disagree in that I do not think that this is something that yoga has a monopoly on.
I think a better quote would be:

"Authenticity is tolerating the consequences of being yourself."
I met this week with two entrepreneurs I really respect, each for particular reasons. We were meeting to discuss a project we are collaborating on, and one of our sticking points with the project is where we fall on this dichotomy: is it better to be nice or to be honest?
One of my colleagues said that he was not comfortable with saying/doing anything that could be perceived as not nice. So I asked him that question. His response: "I think we can do both."
It would be nice, wouldn't it, if we lived in a world where you need not ever have to choose between giving your honest opinion and being nice--or if you never had honest opinions that were critical of something or someone?
But as I replied to him, I do not think we live in such a world. Like countless other tough choices we must make in life to define who we are and what we believe, we must make a choice, in favor of one thing at the expense of another.
To the question, which would you rather be, nice or honest? you do not get to say both. That is a cop-out. And, I think, it is a vote for being dishonest when a situation would otherwise force us to reveal what we really think about a person or thing we do not wish to appear critical of.
Put another way, I think that this impulse to run from making these types of character-defining choices is precisely why so many people seem and are inauthentic.
Politicians avoid the tough, visible choices that authenticity requires.
People do not, if they wish to be authentic.
I remember my grandmother before she died.
She, like other grandmothers I have known, did not like conflict. Nor did she have anything to prove to anyone about what opinions she held or why. It is easy, I think, to imagine that someone like my grandmother would serve as a decent objection to what I am arguing here, that one need always choose between saying what they really think or suppressing it. My grandmother, for example, never said an unkind word to anyone's face that I ever saw--but behind closed doors...whew...she was human, like anyone else.
And I wonder what suppressing those honest words until closed doors concealed them must have done to her. Do you suppose it made her happier? Do you suppose it made the world as a whole happier--particularly the people to whose faces she might have otherwise been critical?
I will tell you thing: I do not believe that choosing to conceal what you really think about a person or thing makes the world better, even if it makes the world happier.

I would rather live in a better, more self-aware, authentic world than a sheepishly reserved one.
And maybe that is why I recently started dabbling in yoga.
I am willing to tolerate the consequences of being myself, and I am willing to do this out loud or in quiet, so long as it is me, and despite whose reproach-less pride my opinions might offend.
If you liked this post, would you mind sharing it on Twitter? Click here to share it (in just two clicks).

Like what you're reading?
This post originally appeared on Fredo Pareto. Subscribe to Fredo Pareto for more content like this and special newsletter-only posts!
80% of my thoughts for 20% of my readers. Be part of the 20%.