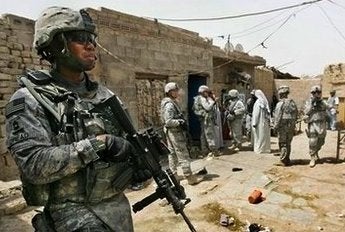 Since January, with the death of Ryan Maseth in Iraq -- and the heroic quest for answers by his mother, Cheryl Harris-- I have been writing about the issue of U.S. troops in Iraq and allegations against KBR and the military. Today Sen. Bob Casey released the following statement after being informed by the Pentagon's Inspector General that 18 individuals have been electrocuted in Iraq -- the number rises every month -- and that the IG is now subpoenaing KBR for additional documents.

I'm pleased that the vigilance of Cheryl Harris and the work of the Congress has spurred more movement by the Department of Defense to address the deadly problems of accidental electrocutions. It is also a positive step that the IG has expanded their investigation to not just look at the death of Ryan Maseth, but to also investigate all deaths caused by faulty wiring.

Unfortunately, we learned today that an updated total of 18 Americans have died in Iraq, with one of the two additional deaths an electrocution while taking a shower, the same manner in which Ryan Maseth died. The changes undertaken by the Pentagon have come too late and should not have required this much effort to achieve. By now, I would have hoped to see greater progress on inspections of facilities in Iraq.
In a separate letter from the DoD, Casey learned that only 45% of temporary facilities and 65% of the grounding rods supporting permanent/temporary facilities have been inspected so far even though the general order mandating such inspections came out shortly after the death of Maseth.
According to the Army Criminal Investigation Division, Staff Sergeant Maseth died when the electricity in the shower facility short-circuited because an electric water pump on the rooftop was not properly grounded. An initial investigation by the DOD's Criminal Investigative Division office found that the Defense Contract Management Agency (DCMA) was aware of the electrical safety hazard posed by this shower facility prior to the death of Staff Sgt. Maseth.
Cheryl Harris was originally told that her son had died because he had carried a hair dryer into the shower area.
*
Greg Mitchell's new book on Iraq and the media includes several chapters on "nonhostile" deaths and suicides in Iraq. It is titled "So Wrong for So Long."
Popular in the Community