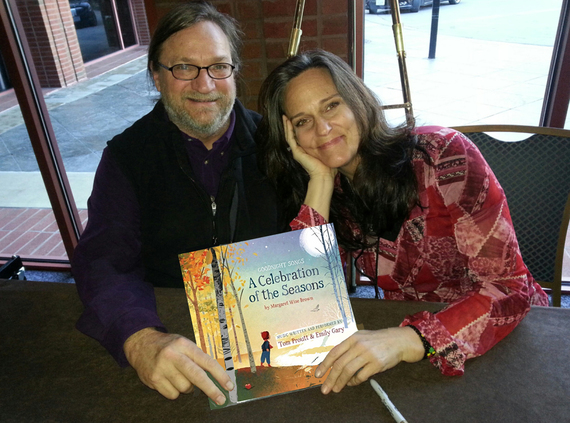 Tom Proutt and Emily Gary
Emily Gary and Tom Proutt are composers with a passion for good music and good literature. Amongst their many musical pursuits these busy musicians, performing as Tom and Emily, have opened for Jimmy Dale Gilmore, Richard Shindell, Carrie Newcomer and Slaid Cleaves. They've also spent the past 13 years composing music for some magnificent lullaby poems that were written by well-known children's author Margaret Wise Brown, that were discovered after her death in an old trunk in a barn in Vermont belonging to her sister Roberta in 1990. Most of us are familiar with Margaret Wise Brown being the author of the bestselling children's books Goodnight Moon and The Runaway Bunny. Tom and Emily wrote the music for 2 albums of 12 songs each as a complement to 2 magnificently illustrated books of Margaret Wise Brown's lullaby songs. The first book is called Goodnight Songs, and the second, Goodnight Songs. A Celebration of the Seasons.
Winter Adventure. Performed by Tom Proutt and Emily Gary
Goodnight Songs, A Celebration of the Seasons is a full body experience. It combines, music, literature, and illustration with glorious results. This collection also has a fabulous back story full of family connections that add a lot of genuineness. This tribute to the work of Margaret Wise Brown, is a treat well worth sampling.
A child's imagination is vivid and a beautiful thing to witness. Margaret Wise Brown knew how to unbridle children and help them conjure memorable images of nature. With lines like, "Darkness came before the night, the air grew cold enough to bite", from her poem, Fall of the Year, she artfully portrays a child's response to the changing of seasons. No wonder the illustrators of this great collection had fun putting their artistic touches on poems like the Cherry Tree. "I Lie on the ground, snow falls on my head, and I dream of the day when the cherries were red."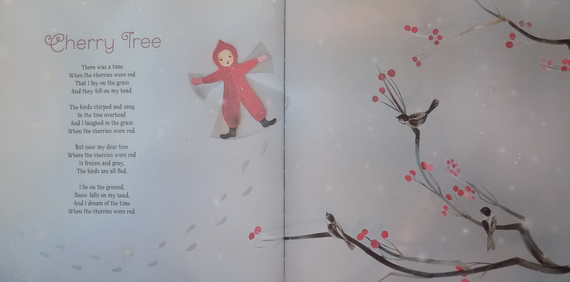 Illustration by Elly Mackay
As a mother of 3 boys and a former elementary school music teacher, it makes perfect sense that Emily Gary might become interested in Margaret Wise Brown. She was born the youngest of 4 children. As a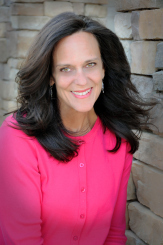 child, music was her refuge. Her 2 older brothers shared their records and turntable with her and exposed her to a variety of music. Her older brother Nap sat her down and explained the lyrics of American Pie to her, whilst Loren her other brother introduced her to strong female vocalists and the music of John Prine. Music has always been a huge part of Emily's life. In college she had a radio show, and today she's a DJ at WTJU Folk Radio in Charlottesville Va. "Between radio and my involvement with the Grammy® community and performing with Tom Proutt as Tom and Emily," explains Emily, "I'm never left wanting for new music. I remember as a young girl my brother Nap first played Warren Zevon's Excitable Boy for me. What a dark song, but I love that he shared it with me. It was my older brother expanding my horizons." All of these influences make Emily Gary the musician she is today.
Emily earned her undergraduate degree in music and went on to earn her master's degree in social work. "It was always my intention to work with children in that capacity, as a social worker," said Emily in a recent interview. "I actually never intended to teach or direct a children's choir but both positions fell into my lap. I was singing in the adult choir at a church when the youth choir director resigned. I was offered that position. I resigned from that position with the birth of my third son and a move further away. The teaching position was similar in that the elementary school where my youngest went to school had such a large enrollment that a part time music teacher position became available. I found I did really enjoy working with the kids. We had fun making music, having performances, and experimenting with different instruments." The stage for her future career as a bass player, vocalist and composer was set.
Tom Proutt started his career as a musician and songwriter early on, learning piano and ukulele at age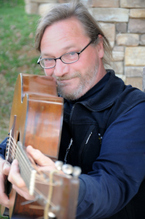 10, then picking up guitar a few years later, and writing his first songs at 14, and playing his first show in Baltimore at age 15. Tom is an accomplished guitar player who has been playing for over 40 years. He divides his time writing songs, playing music with Tom & Emily, and performing with the group, Keith Morris and The Crooked Numbers. Proutt signed on with Morris in 2007, playing guitar in support of Morris's "Songs from Candyapolis," and is featured in full force on Morris' release, "Love Wounds and Mars," Keith's newest release, 2016, is The Dirty Gospel and is also reviewed in No Depression(read review)
When the band plays live, they often include versions of songs written by Proutt, as well as songs co-written by Proutt and Morris. "Tom's guitar work is exquisite," Keith Morris says. "He brings a songwriter's sensibility to the guitar, and adds integral riffs and signature touches to the songs. He's also a top-shelf songwriter on his own." Tom first became a fan of Margaret Wise Brown as a parent. "I read Runaway Bunny, The Big Red Barn, Little Fur Family and Goodnight Moon to my kids when they were young." explained Tom during our interview. Proutt lives on the Rockfish river only two miles from the original home of television's Walton Family. He enjoys spending his nights near a wood stove, and playing music with his talented and accomplished children, Tommy and Emily.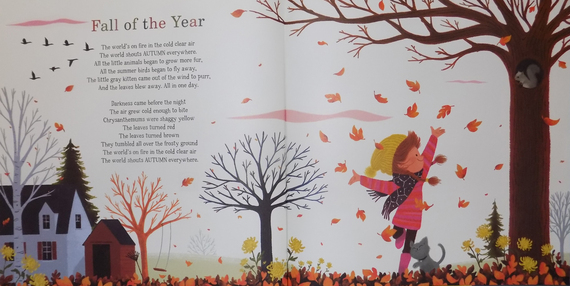 Illustration by Leo Espinosa
Emily Gary and Tom Proutt officially met in the spring of 2003. "We had friends in common and I knew of him a bit musically," says Emily "Tom was just finishing up recording a solo CD, Farm Jazz, and invited me to come sing harmony on two cuts. Really very early on I invited him to look at Margaret Wise Brown material with me. This was the summer of 2003. Over the course of playing around with those possibilities, I started learning more of his songs from Farm Jazz and other songs he had written. I believe at that point Tom wasn't interested in being a solo artist and I think we both really enjoyed the sound of two voices. We played our first show together in October, 2003 and were surprised to find later that a reviewer was in the audience who later wrote a sweet review acknowledging our work as a duo. In 2006, we released a duo CD, Pancake Mamma and continued playing as a duo and with other groups. We kept looking through the Margaret Wise Brown material."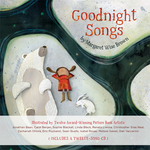 Amy Gary, Emily's sister in law, is the editor of The Margaret Wise Brown estate. In 1990 she was in Vermont visiting Margaret's sister Roberta, and while rummaging through some old dusty trunks in her barn, discovered some manuscripts, poems and songs that turned out to be unpublished works by Margaret Wise Brown. Some of that treasure trove became part of a (so far) 2 book series, published by Sterling Children's Books called Goodnight Songs, and Goodnight Songs. A Celebration of the Seasons. Emily and Tom composed the music for the 12 lullaby songs that accompany each book. In 2013 a book/CD deal became official and Sterling Publishing became involved. Goodnight Songs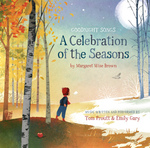 was released in March 2014, and there was much great press as this was a literary coup to have previously unpublished work by MWB released. It hit #4 on the New York Times best seller list for children's picture books. "We were part of the VA Festival of the Book and began doing family shows at libraries and schools." explains Emily. "In August of 2015, Goodnight Songs, A Celebration of the Seasons was released. We were part of the 2015 VA Festival of the Book. Sterling Publishing did a fantastic job of getting the book/CD out into the book world."
Tom and Emily have also created shows that they call 'pajama parties' that are performed at 6:30pm. Kids are invited to wear pajamas, and bring stuffed animals. "I particularly like when we've done this show at vineyards." says Emily. "Parents drink wine and visit while Tom and I play music for parents and the kids. In my opinion, this works well because I believe our music appeals to all ages. Parents often are familiar with Goodnight Moon and The Runaway Bunny so I've found that they are engaged with the music and the story of her life. We tailor our shows to the audience and the venue."
Snowfall. Performed by Tom Proutt and Emily Gary
Tom Proutt and Emily Gary use their musical talents to help children "listen" to Nature. They understand what Margaret Wise Brown was doing with her lyrics. She teases and tempts children (and their parents) to get out and do what they adore to do. Children adore to explore and their sense of adventure is triggered by the simplest things. Children have the good sense to look up and feel the snowflakes on their face and they have the sense to race toward the sea when it's hot.



Margaret Wise Brown, nick-named "Brownie" was a spirited young lady. She grew up in Long Island, New York and then attended boarding school in Switzerland in 1923. She was the granddaughter of Benjamin Gratz Brown who was Governor of Missouri and later the United States Vice Presidential candidate in 1872. What an election that was! Although, Ulysses S. Grant won the day, there was much ado about preservation of the Union, Nominees passing away during the race, and the first woman on the ballot, Victoria Woodhall, who couldn't even vote for herself (because women couldn't vote yet in America.) Margaret's father, Robert Bruce Brown, no doubt had great stories to tell the young Margaret about her grandfather. Her grandfather attended Yale Law School and graduated in 1847. He was Editor of the Missouri Democrat from 1854-1859. So, young Margaret had a lot to live up to as a writer, and she did just that. Margaret Wise Brown published nearly 100 books in 15 years. A prolific writer, she had a great passion for nature. Amy Gary was correct, in her forward of the book "A Celebration of Seasons". when she said, " Margaret would be delighted to know that children might be inspired to sit under a tree and listen more intently to the buzzing of a bee."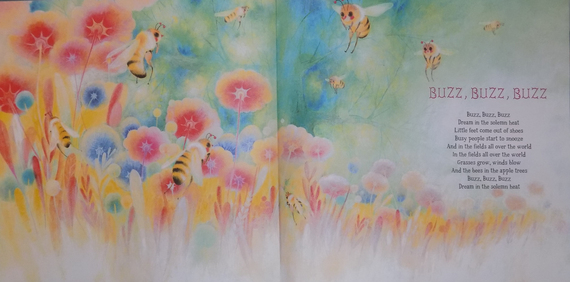 Illustration by Satoe Tone
Amy Gary is an accomplished publisher and the Editor of the Margaret Wise Brown Estate and tells an incredible story of meeting with Margaret's sister Roberta in 1990, and discovering a trunk of unpublished manuscripts that she had saved for many years. She's also the sister-in -law of Emily Gary and friend of Tom Proutt. This family and friend team had personal reasons for wanting this project to come out so well. Emily speaks of reading Margaret Wise Brown's books to her 3 children when they were small. Also, Emily was greatly influenced in her musical tastes growing up by her late brother Nap. He has a very special whistling track on "A Kitten's Dream" that they all treasure. "So, it truly means the world to me that his whistling debut is on A Celebration of the Seasons," Emily said in our recent interview. Emily and Tom summoned all of their musical expertise to make the lyrics come to life. Inspired and influenced by the traditional melodies of Virginia and the Appalachian regions, one can really hear Tom and Emily's passion for the lyrics and the love for their music in the beautifully blended songs that comprise A Celebration of the Seasons
Margaret Wise Brown lived a short life, (1910-1952) but she lived a life of quality with a passion for literature. The exquisite way in which Tom Proutt and Emily Gary have interpreted her lullabies is a tribute to their musicianship, and their understanding of the importance of bringing great literature back to a new generation of children, so they too can ramble through a field looking at wildflowers, play in the snow, or listen to the wind, and soon, very soon runaway and plan a long unscheduled day.
Related
Popular in the Community