While most of us sip eggnog to get through the holidays, our friends in the Upper Midwest swear by a different drink: the Tom and Jerry.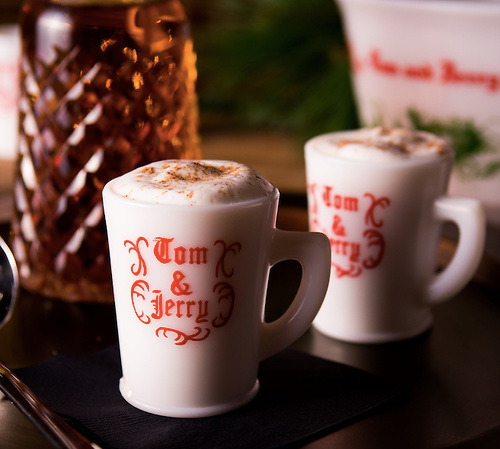 As with many cult recipes, the Tom and Jerry's origins are uncertain. According to The Atlantic, the most popular story holds that a British author invented the drink in the late 1800s as a marketing stunt for his book, whose main characters were Tom and Jerry.
Frothy and rich, the resulting drink "combines the childlike pleasure of a just-baked Christmas cookie with the distinctly adult perk of booze," according to The Kitchn.
We're so onboard with that. Cheers!