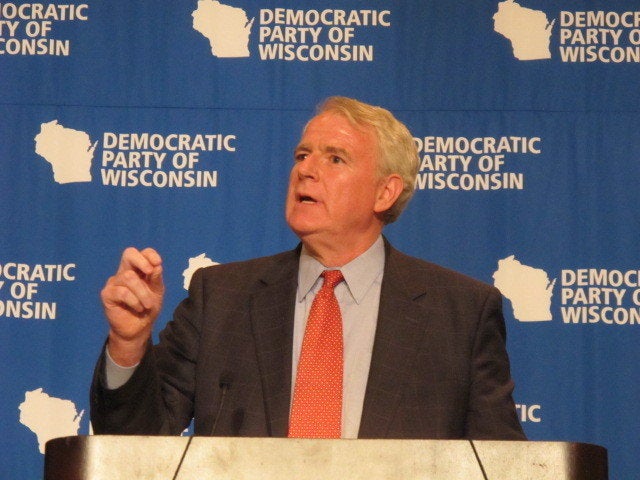 Democratic Milwaukee Mayor Tom Barrett, who announced last week that he is running to unseat Wisconsin Gov. Scott Walker (R) in the upcoming recall election, is asking his Democratic opponents to keep negative ads out of the primary campaign.
"As Democrats, we must be united in the only mission that matters: recalling Scott Walker and moving our state forward," Barrett wrote in a letter to his opponents. "Nearly one million people signed recall petitions as members of a citizen grass-roots movement to restore Wisconsin values trampled on by this governor -- not to watch Democrats sling mud at one another."
According to the Milwaukee Journal Sentinel, former Dane County executive Kathleen Falk, Barrett's chief Democratic rival, has declined to sign the pledge, although she agrees that Democrats should focus their efforts on defeating Walker.
The agreement would likely benefit Barrett the most. Falk has the heavy backing of labor unions and other outside Democratic groups, such as EMILY's List, that may spend heavily on her behalf.
The agreement is similar to one signed by both candidates in the U.S. senate race in Massachusetts, Sen. Scott Brown (R-Mass.) and Elizabeth Warren.
Under Barrett's pledge, if a candidate or outside group ran an ad attacking a Democratic opponent, that candidate would have to make a contribution of half the value of the ad to a charity of the targeted candidate's choice.