Tom Brady added to his family after dropping his football career. (See the image below.)
The recently retired quarterback on Wednesday shared a playful clip of kittens he adopted after apparent urging by his daughter, Vivian.
"Vivi wins again," the seven-time Super Bowl champ wrote on his Instagram Story with video of the Siamese-mix cats playing.
He assured the kitties' former home, the Humane Society of Tampa, that the furry ones are in "good loving hands." He also shouted out to former Tampa Bay Buccaneers teammate Logan Ryan and his wife, Ashley, who got Brady and two of his kids, Vivian and Benjamin, involved with the society.
"This is what my mornings are like now," Brady wrote with the video.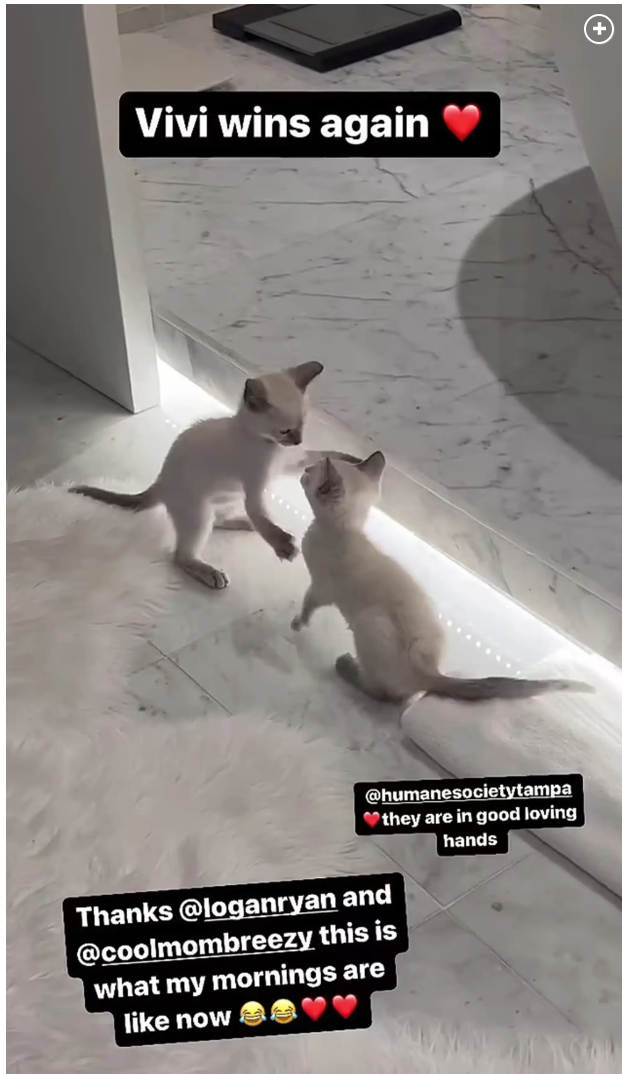 Brady quietly volunteered with his children at the shelter during the season, drawing praise from Ashley Bragg Ryan. "It was about Tom taking the very thing his little girl loves the most and turning it into an opportunity to spend time together," she wrote on Instagram.
The Humane Society's Regan Blessinger told People that Brady and crew bottle-fed the kittens and walked the dogs.
But Vivian "was drawn to the Siamese mix kittens, so it wasn't surprising that Tom reached out to adopt," Blessinger said. "They are the perfect family for these two adorable kittens!"
Brady and Gisele Bundchen divorced last year and are now co-parenting Vivian, 10, and Benjamin, 13. The future Hall of Famer also has a 15-year-old son, Jack, with actor Bridget Moynahan.
Popular in the Community