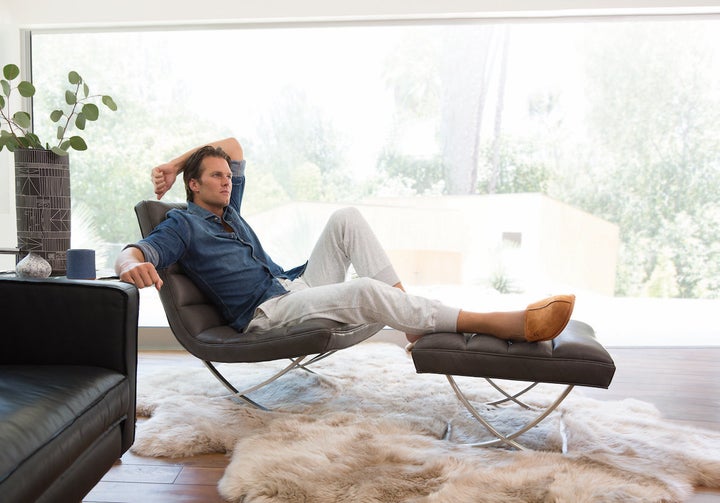 Nothing goes together like Tom Brady and a pair of Uggs, right? Is that not what you were thinking?
It seems Brady has found something to do during his 30-day, four-game suspension: stick his feet in some toasty Ugg boots and perfect the art of doing nothing.
As the brand ambassador for Uggs for the past six years, Brady announced a new campaign called "Do Nothing." It launched September 11 with a video featuring him lounging on a couch while the actor Jeff Bridges croons about a wonderful, leisurely lifestyle of doing absolutely nothing at all.
"The idea of 'Do Nothing' started last fall when I had a rare Sunday to watch football since we opened the season on a Thursday night," Brady explained in a statement. "I relaxed on the couch wearing my favorite Ugg slippers. I posted a photo on Facebook and it was history from there. As an athlete I know firsthand the importance of sometimes taking time out to do nothing ― it helps me recharge and perform when I'm on the field."