As Bundchen walked to the elevator, someone, presumably a Giants fan, could be heard screaming, "Eli owns your husband!" Bundchen didn't respond directly to the fan. But just before she got into the elevator, she let out a curse word while complaining that Brady can't throw the ball and catch it at the same time. She was seemingly referring to any one of several key dropped passes late in the game.
With a little more than four minutes left and New England leading, 17-15, the usually-reliable Wes Welker dropped a key pass that would have put the Patriots in the red zone and in a position to put the game away. After the Giants went on to win, an emotional and clean-shaven Welker blamed himself for the final result, seemingly affirming Gisele's point of view.
Following Brady's postgame press conference, photographers were able to catch some snapshots of the Bundchen consoling her husband before they left Lucas Oil Stadium.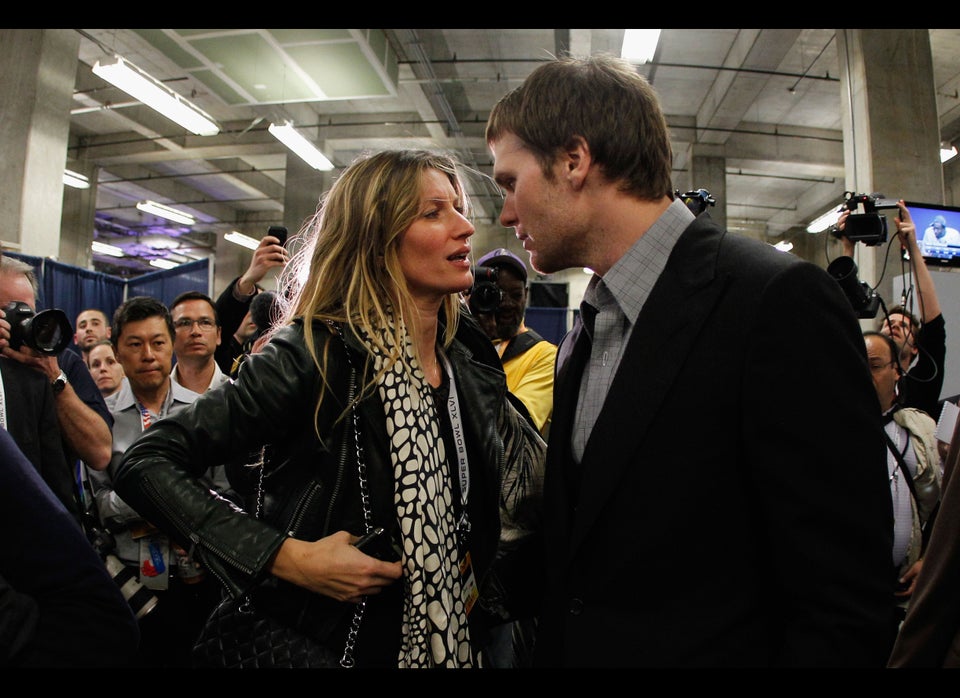 Gisele Bundchen Consoles Tom Brady After Super Bowl Loss
Popular in the Community