It's easy to think that a couple like Tom Brady and Gisele Bündchen live a picture-perfect life, but the quarterback has revealed that the supermodel "wasn't satisfied" with their marriage a few years ago. 
"She didn't feel like I was doing my part for the family," he said Wednesday on "The Howard Stern Show." "She felt like I would play football all season and she would take care of the house. And all of a sudden, when that season ended, I'd be like, 'Great, let me get into all my other business activities, let me get in to my football training.'"
That didn't sit right with Bündchen, who Brady said was "sitting there going, 'Well, when are you gonna do things for the house? When are you gonna take the kids to school and do that?'"
"That was a big part of our marriage, that I had to, like, check myself because she's like, 'I have goals and dreams, too ― you'd better start taking care of things at the house,'" Brady added.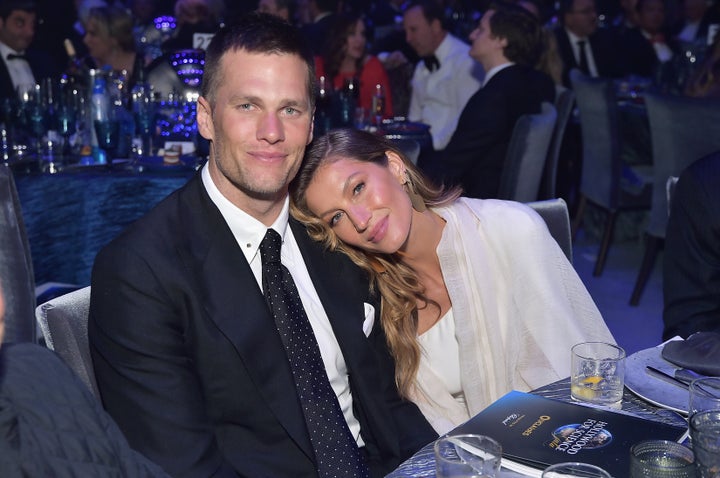 So about two years ago, Brady decided to "make a big transition" and rethink some of his football responsibilities. But before things got better, the NFL great said he was "resentful" of his wife.
They eventually went to couples counseling, but it was a letter from Bündchen that still sticks with him. 
"It was a very thought-out letter that she wrote to me, and I still have it and I keep it in a drawer and I read it," he said. "It's a very heartfelt letter for her to say, 'This is where I'm at in our marriage,' and it's a good reminder for me that things are going to change and evolve over time. What happened and what worked for us 10 years ago won't work for us forever because we are growing in different ways."
The couple have two children together, Benjamin and Vivian, and Bündchen calls herself a "bonus mom" to Brady's eldest son, Jack, who he shares with Bridget Moynahan.
"I can't believe it's already been 10 years since we've chose to walk this life together... and what incredible 10 years we've had!" Bündchen wrote at the time.
"There is nothing that I love more in this world than you and our family. Thank you for being on this journey with me and for doing the work that it takes to make it so special," she added. "May we continue growing together, walking side by side supporting and loving one another for many many years to come." 
Calling all HuffPost superfans!
Sign up for membership to become a founding member and help shape HuffPost's next chapter