No one can say Victor Thompson is not a Tom Brady fan -- not when he has the helmet of the New England Patriots' quarterback tattooed on his head.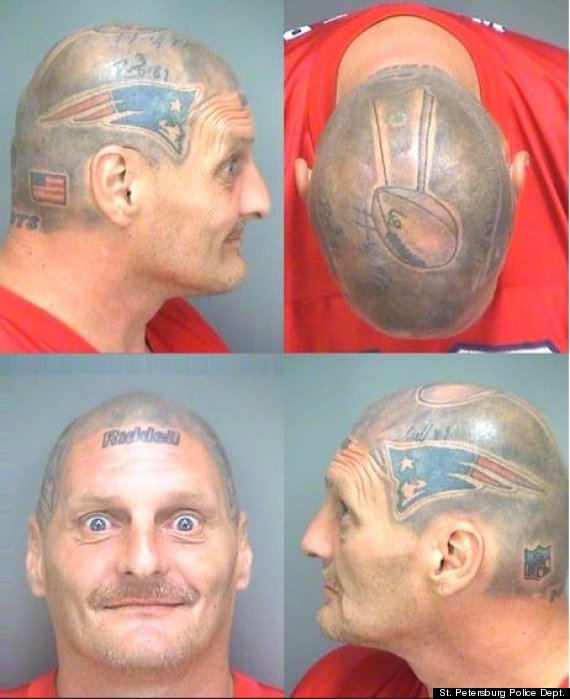 Thompson, 46, was busted Sept. 10 for possession of Spice, the synthetic marijuana, according to The Smoking Gun.
The suspect told police that he purchased the "Master Kush" Spice "from a black male for $15" at a downtown park. He also told the cops he did not know the drug was illegal in Florida, claiming it was still legal in his home state of New Hampshire, from where he had moved just three weeks prior.
The jailers took the extra step of taking four separate booking photos of Thompson so that his tattoos could be memorialized for possible future identification purposes.
The tat includes Brady's number, 12, an American flag and the NFL logo and even a small green dot to indicate a helmet that, if real, would have a headset allowing Brady to hear plays from his coaches.
Thompson got the tattoo in January, 2008, after the Patriots finished the regular season undefeated.
Popular in the Community