Quarterback Tom Brady is now retired, but he still brought his A-game Sunday for the Super Bowl. On social media, that is.
As you might recall, the seven-time Super Bowl champion quarterback and his Tampa Bay Buccaneers were eliminated by the Los Angeles Rams in the playoffs. Brady then called it a career.
On Sunday he shared a screenshot of a now-moot calendar appointment ― a "time-sensitive" reminder of Super Bowl 2022. "SH*T," he wrote.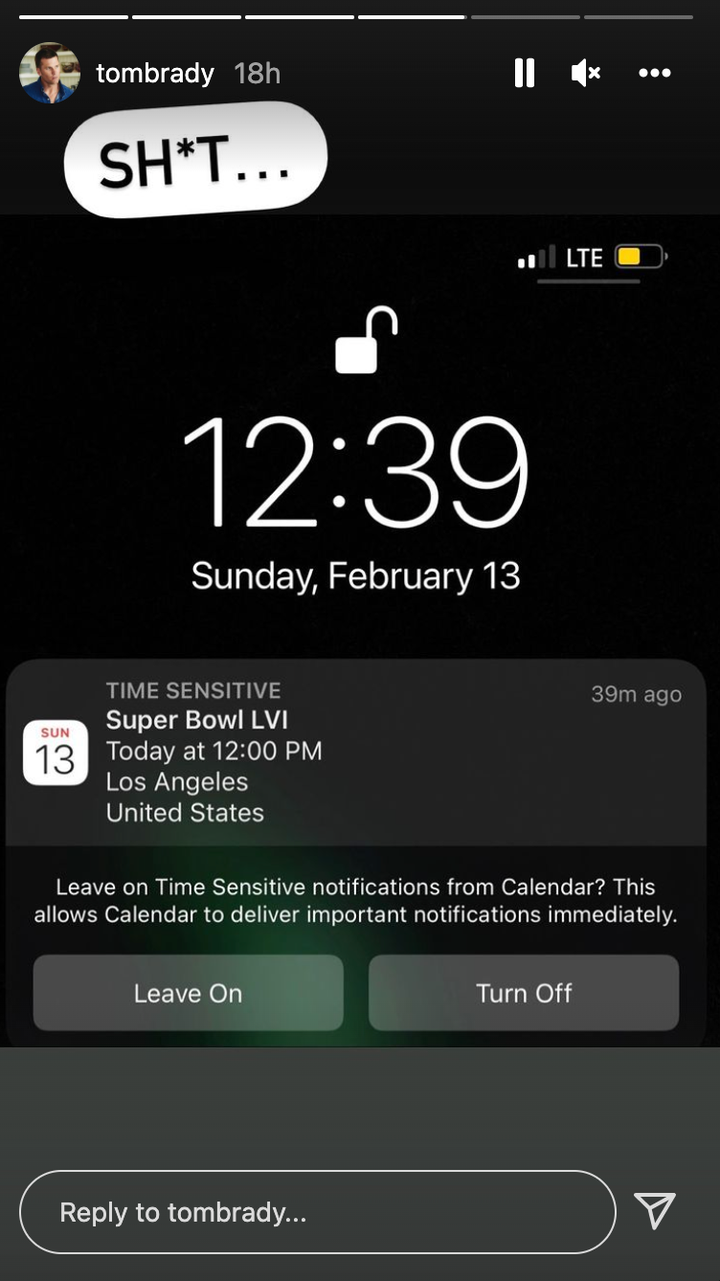 It wasn't Brady's first joke about his absence from the big game. When his wife, supermodel Gisele Bündchen, posted the Instagram question on Saturday, "Who's working this weekend?" Brady replied, "I wish I was!!"
Chalk it up to a force of habit. Brady played in 10 Super Bowls over 22 seasons.
Without his involvement, the Los Angeles Rams and the Cincinnati Bengals played a tense game, with the Rams winning 23-20.
Brady has said he's taking a "never say never" approach to a possible comeback, so maybe a calendar notification for next year's Super Bowl is in order?
Popular in the Community