Tom Brokaw made waves last year when he condemned the White House Correspondents' Dinner as a celebrity-strewn example of all that had gone wrong with the Washington press corps.
This year's dinner is taking place on Saturday, and, in a sign of how Hollywood-ized things have become, the E! network will be covering the red carpet live. Among the guests slated to turn up are Paul Rudd, Kevin Ware, Steven Spielberg, Gerard Butler, Ashley Judd and Claire Danes. (The Huffington Post will be hosting Scarlett Johansson and Jon Bon Jovi.)
In an interview with Politico on Friday, Brokaw made it clear that he still feels the same way. But he also emphasized that it's not all celebrities he has a problem with — just the trashier ones.
"Why do we think to have a successful evening, you have to have Donald Trump as your guest of honor, for example, or Lindsay Lohan?" he asked.
He also didn't seem to have a problem with the other aspect of the dinner that routinely attracts criticism — the sight of reporters laughing it up with the politicians they cover. In the interview, Brokaw recounted memorable exchanges he'd had with senators and cabinet secretaries of days gone by.
But he said things had gone too far, and that the ever-mounting ostentatiousness was sending a bad message to the rest of the country.
"What we're doing is saying ... we're Versailles," he said. "We'll let the rest of you eat cake."
Read the full interview here.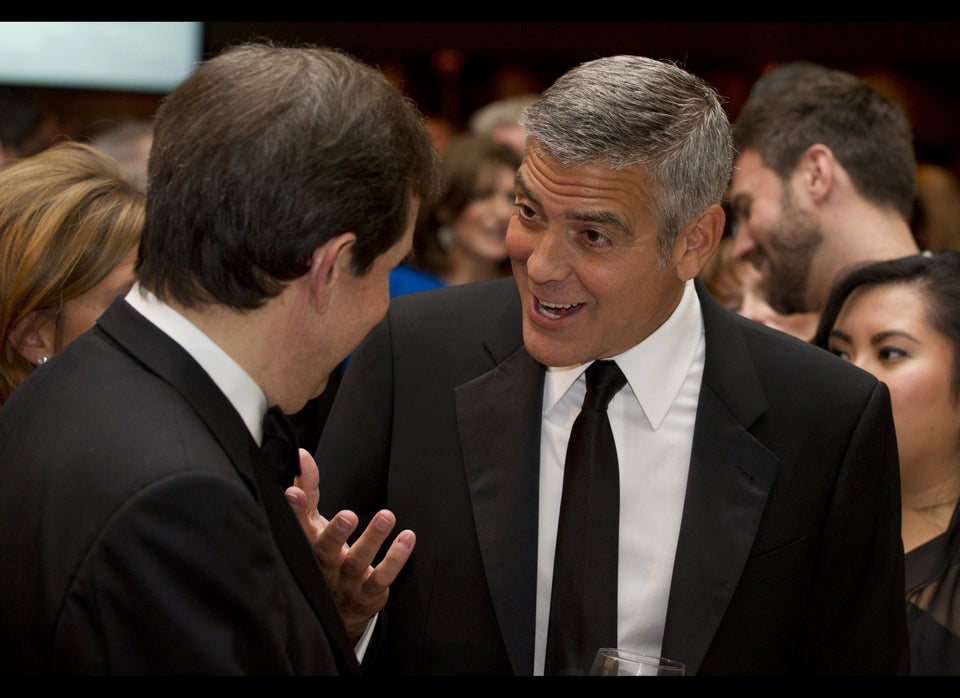 White House Correspondents' Dinner Party 2012
Popular in the Community