Sen. Tom Coburn (R-Okla.) said Monday there was "no such thing" as the debt ceiling. If it is not raised, he added, the United States will not default on its debt.
"There's no such thing as a debt ceiling in this country because it's never been not increased, and that's why we're $17 trillion in debt," he said on "CBS This Morning." "And I would dispel the rumor that's going around that you hear on every newscast that if we don't raise the debt ceiling, we'll default on our debt -- we won't. We'll continue to pay our interest, we'll continue to redeem bonds, and we'll issue new bonds to replace those."
Contrary to Coburn's shrugging off of the debt ceiling, Treasury Secretary Jack Lew said Sunday that the United States will risk default if the debt ceiling is not raised by Oct. 17. "If the United States government, for the first time in its history, chooses not to pay its bills on time, we will be in default," he said on CNN's "State of The Union." "There is no option that prevents us from being in default if we don't have enough cash to pay our bills."
Moreover, the Treasury Department has flatly rejected that prioritizing payments to bondholders if the limit is not raised would protect the full faith and credit of the United States. "Any plan to prioritize some payments over others is simply default by another name," Secretary Lew wrote in a September 25 letter to House Speaker John Boehner (R-Ohio). "There is no way of knowing the damage any prioritization plan would have on our economy and financial markets."
Support HuffPost
The Stakes Have Never Been Higher
Before You Go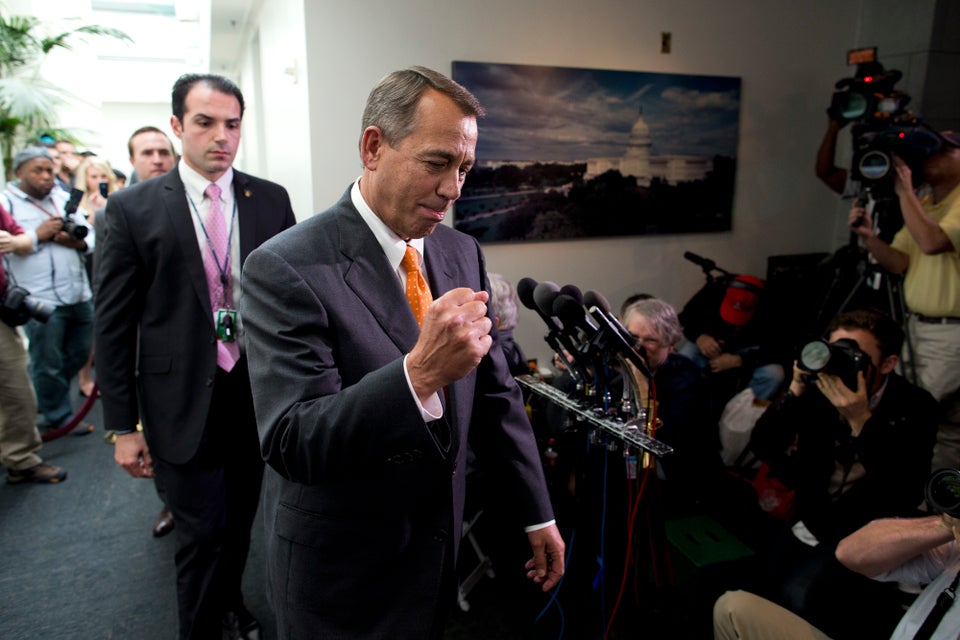 2013 Government Shutdown
Popular in the Community