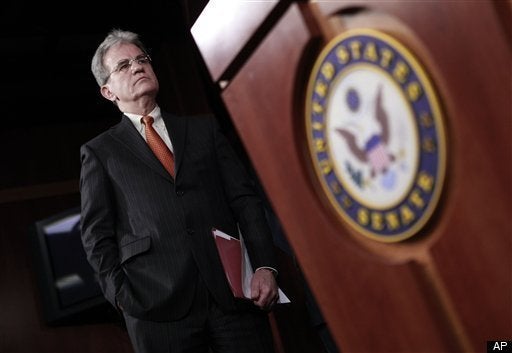 House Speaker Nancy Pelosi has not been getting a lot of praise from Republicans lately, especially after she helped shepherd the passage of health care reform bill.
But in a recent town hall meeting Sen. Tom Coburn (R-Okla.) offered some kind words for her, saying "she's a nice lady." Coburn added that although he and the Speaker differ on policy issues, she's a "good person."
Perhaps even more stunning than Coburn's conciliatory words for Pelosi was his criticism of Fox News.
"What we have to have is make sure we have a debate in this country so that you can see what's going on and make a determination yourself," he said, adding: "So don't catch yourself being biased by Fox News that somebody is no good. The people in Washington are good. They just don't know what they don't know."
Popular in the Community