WASHINGTON -- Sen. Tom Coburn (R-Okla.) is attempting to attach two pro-gun amendments to a water resources bill that the Senate is scheduled to take up on Tuesday. One measure would allow gun owners to carry their firearms to outdoor recreational areas that are currently off-limits, and the other would create a registry of the guns and ammunition owned by the federal government.
Areas controlled by the U.S. Army Corps of Engineers -- such as hundreds of the nation's lakes and thousands of campsites and miles of trails -- are currently gun-free zones, even if the state where the land is located allows concealed weapons. Coburn's amendment, however, would grant precedence to state laws and permit people to carry guns in some of these places.
As gun-control groups continue to push for expanding background checks for firearms sales, Coburn's amendment would quietly deliver a significant victory to groups like the National Rifle Association and Gun Owners of America, which have been pushing such a measure for years.
Pro-gun lawmakers have also attempted to kill the Corps' gun ban repeatedly over the past few years, with Coburn also offering the same amendment in 2012. He said last year that it would provide "consistency in gun laws across government jurisdictions."
Last year, after the House approved a similar amendment, NRA-ILA Executive Director Chris Cox said, "NRA strongly supported this amendment as it takes a step closer toward ending the patchwork of firearm laws and regulations that govern federal lands managed by different federal agencies."
The Water Resources Development Act, currently sponsored by Sens. Barbara Boxer (D-Calif.) and David Vitter (R-La.), is traditionally biennial legislation authorizing the U.S. Army Corps of Engineers' water projects. The Obama administration expressed concern with some provisions of the bill on Monday, saying the White House wants to continue working with Congress on the differences.
UPDATE 7:08 p.m. -- Speaking on the Senate floor Tuesday afternoon, Boxer chastised her Republican colleagues for offering amendments about guns on the water bill.
"We're working on a critical infrastructure bill, and the first two Republican amendments are not about jobs, are not about business, are not about commerce -- are about guns!" she said incredulously.
Senate Minority Leader Mitch McConnell's (R-Ky.) spokesman Don Stewart tweeted on Tuesday afternoon that both of Coburn's amendments will receive a vote on Wednesday.
This story has been updated to include details of the proposed amendments.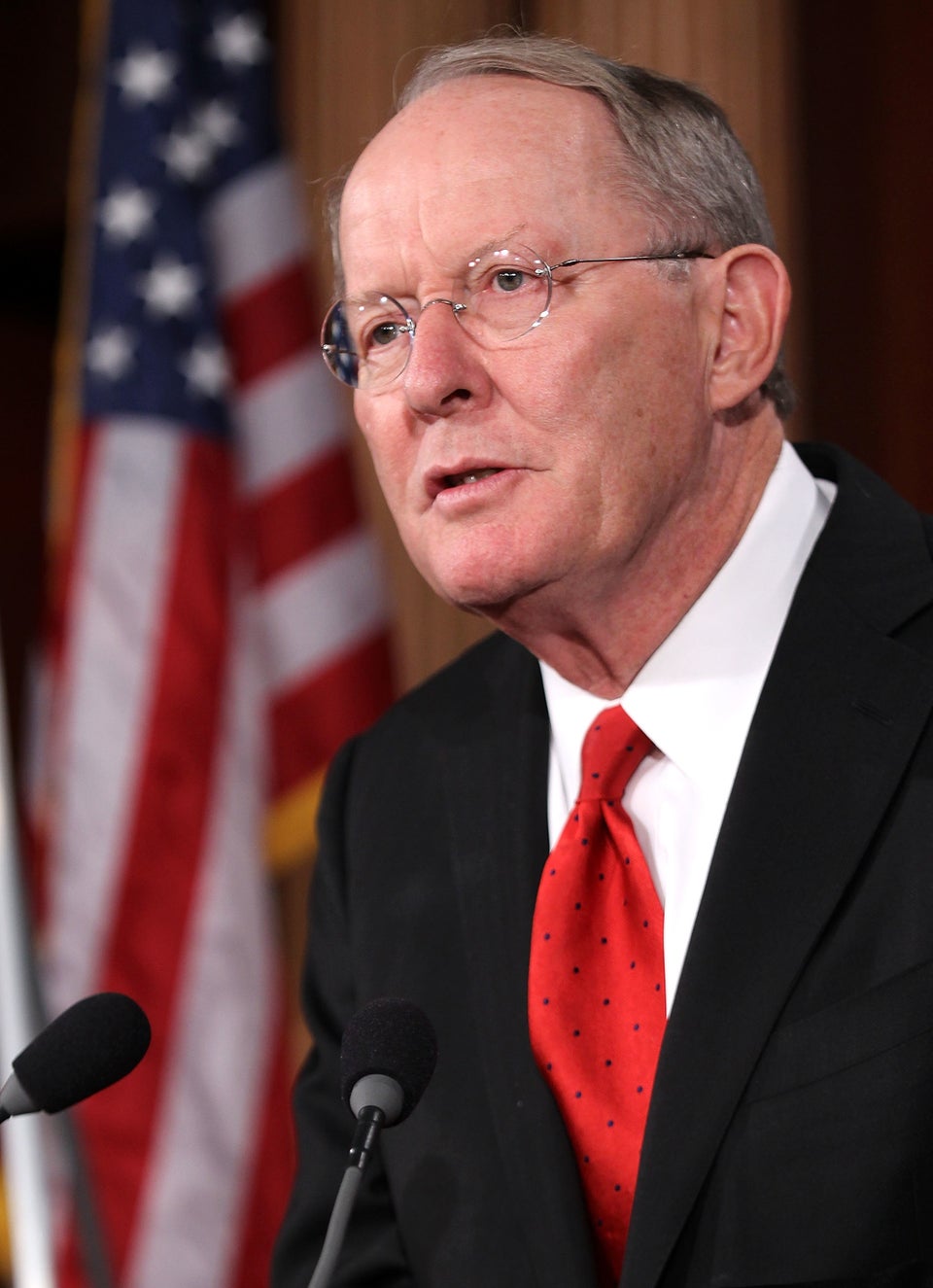 Senators Who Voted NO On Background Checks
Popular in the Community