WASHINGTON -- Reaction among Republican senators to the news former Florida Gov. Jeb Bush is exploring a presidential run was mixed on Tuesday, but retiring Sen. Tom Coburn (R-Okla.) was unequivocal, living up to his nickname of "Dr. No."
"Anybody wants to run for president, they can. That doesn't mean they'll have my vote," Coburn told a handful of reporters just off the Senate floor.
"I don't think we need another Bush. Period. And I like them all. But I don't think we need another Bush," Coburn said.
He was far more adamant than some of his colleagues, including those who are considering running for the White House in 2016 themselves.
Sen. Rand Paul (R-Ky.), strolling through the halls with former Rep. Dennis Kucinich (D-Ohio), didn't say much.
"You know, I think the more the merrier," Paul said, begging off to continue his conversation with the famously liberal but independent-minded Kucinich, himself a former presidential candidate.
Sen. Ted Cruz (R-Texas), asked about Bush, preferred to stick to his talking points. He bashed President Barack Obama over his executive actions on immigration, calling them a "constitutional crisis."
"I'm speaking about President Obama. I know you want to speak about Jeb Bush, but I'm speaking about President Obama," Cruz told reporters. Coincidentally or not, Bush was a supporter of the comprehensive immigration reform bill that Cruz opposed.
The last Republican senator to win the presidential nomination, Sen. John McCain (R-Ariz.), took more of a wry approach to questions about Bush.
"I'm the loser, why should anyone take my advice for God's sake? Maybe they should do the opposite of what I did," McCain said.
He did allow that Bush has a head start on his would-be opponents, and would do well in scaring up the early campaign contributions.
"Obviously Jeb Bush has a very good base of contributors for his family name, for his long record, and also for being a very successful governor of Florida, so he has a real advantage there," McCain said.
But McCain had another suggestion for who should run for president: Sen. Lindsey Graham (R-S.C.).
"Obviously, Lindsey Graham, if he decides to run, he's my closest friend," McCain said.
UPDATE: 4:00 p.m. -- Asked later about the prospect of former Secretary of State Hillary Clinton running for president, and whether the country similarly didn't need another Clinton, Coburn was less emphatic. "That's for the Democrats to decide who they nominate," Coburn said.
"I think it would be wonderful if we had somebody that actually knew what the heck they were doing and had lots of experience, and none of it was in government," added Coburn, who was a doctor before he got into politics.
But asked about another doctor who is generating buzz in the GOP field, retired neurosurgeon Ben Carson, Coburn found his certainty again.
"I wouldn't vote for Ben Carson," he said.
Michael McAuliff covers Congress and politics for The Huffington Post. Talk to him on Facebook.

Before You Go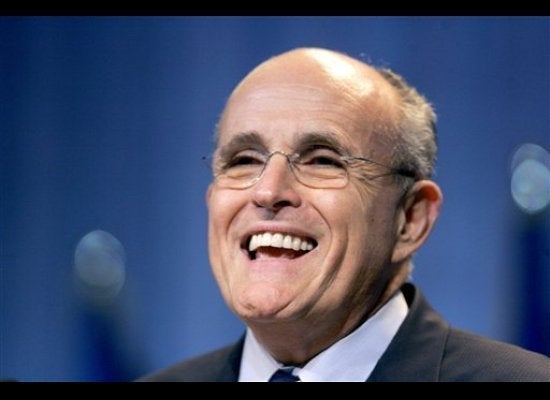 Out-Of-Touch Politicians
Popular in the Community