Apparently, only women make dinner, according to Pennsylvania Gov. Tom Corbett (R).
Corbett, speaking on a local TV program last month, claimed women would support his proposal to reform his state's liquor laws because it would save time while preparing dinner.
"I think a lot of people want to be able to walk into a grocery store, particularly, a lot of the women, want to go and buy a bottle of wine for dinner, go down, buy a six-pack or two six-packs, buy dinner and go home rather than what I described as three stops in Pennsylvania," he said.
Corbett wants to allow more private businesses to sell alcohol. Under current laws, only state-licensed liquor stores and select grocery stores are permitted to provide liquor.
The incumbent governor has a history of sexist remarks. In 2012, he responded to the backlash against a proposed bill to mandate ultrasounds for women seeking an abortion by telling women to "close your eyes."
As reported by Philadelphia Magazine, the clip of Corbett's latest remarks was posted by Fresh Start PA, a Democratic political action committee. According to the latest HuffPost Pollster analysis, Corbett is languishing against Democratic challenger Tom Wolf.
Watch Corbett's remarks above.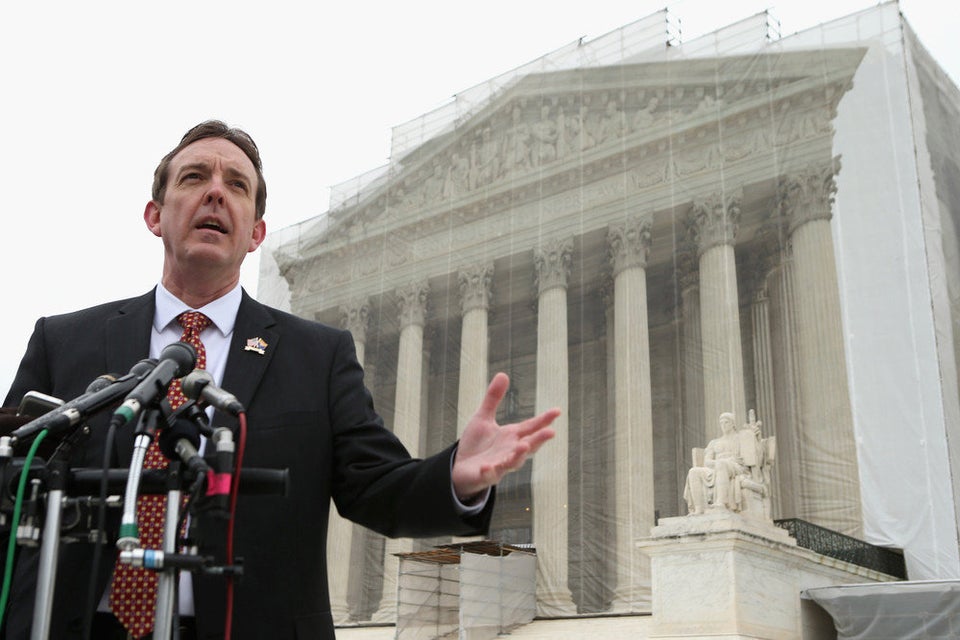 2014 Gubernatorial Challengers
Popular in the Community