 WASHINGTON -- When Rep. Tom Cotton (R-Ark.) touted his Senate campaign on the radio amid the votes that sparked the government shutdown Monday night, the host interviewing him made it sound like Cotton was committing ethics violations. That's because according to House rules, no fundraising or political activity may be conducted from congressional buildings.
Cotton's campaign says no such violations occurred, and now conservative mic maestro Hugh Hewitt, who is a supporter of Cotton's, is saying it was all a mistake.
But here's how it sounded. Hewitt said across three interviews that Cotton was calling him from the House Republican cloakroom, which is located just steps off the House floor. To start the first interview, Hewitt asked how voters could help Cotton out, prompting the congressman to offer up his campaign website address and appeal for assistance, financial or otherwise.
"Mrs. Hewitt and I were pleased over the weekend to contribute to your Senate campaign. We wanted to do that before the close of business tonight so it would show up in your quarterly report. There's still time for people to do that, isn't there?" Hewitt said.
"Yes Hugh, they can do that. They can go to my website, tomcotton.com, to learn all about our campaign and support us in many different ways, whether that's financial, or on social media, or volunteering, or anything else," Cotton answered.
That was about half an hour before the House started voting on measures that would only fund the government if Democrats and the president agreed to defund, dismantle or delay the Affordable Care Act, setting up the shutdown. Hewitt kept saying Cotton was talking to him from inside the building.
Asked about the apparent violation, Cotton spokeswoman Caroline Rabbitt emailed: "He started the first interview that evening in the cloakroom, but walked outside to get away from noise before Hugh's question about the website." She added that Cotton was at dinner or walking outside during the the two subsequent interviews.
Since the question about the campaign was the first one Hewitt asked, however, Cotton would likely have had to run across the building to get outside. Rabbitt later said that Cotton called in to the show from the cloakroom ahead of time, but he had already headed outside by the time the interview started. She said it was not Cotton's fault if Hewitt kept insisting the lawmaker was in the Capitol. "He isn't responsible for correcting Hugh's misstatements about his location," Rabbitt said.
Hewitt and his producer Duane Patterson took the blame.
"To be perfectly honest, I think he just screwed up," Patterson said of Hewitt. "I never said [Cotton] was in the cloakroom, Cotton never told me he was in the cloakroom."
"That's my bad habit. I misspoke," Hewitt told HuffPost. "I was doing the breaking news stuff. I was watching the vote and thinking he was there, but he always leaves the Capitol. He knows the rules."
Before You Go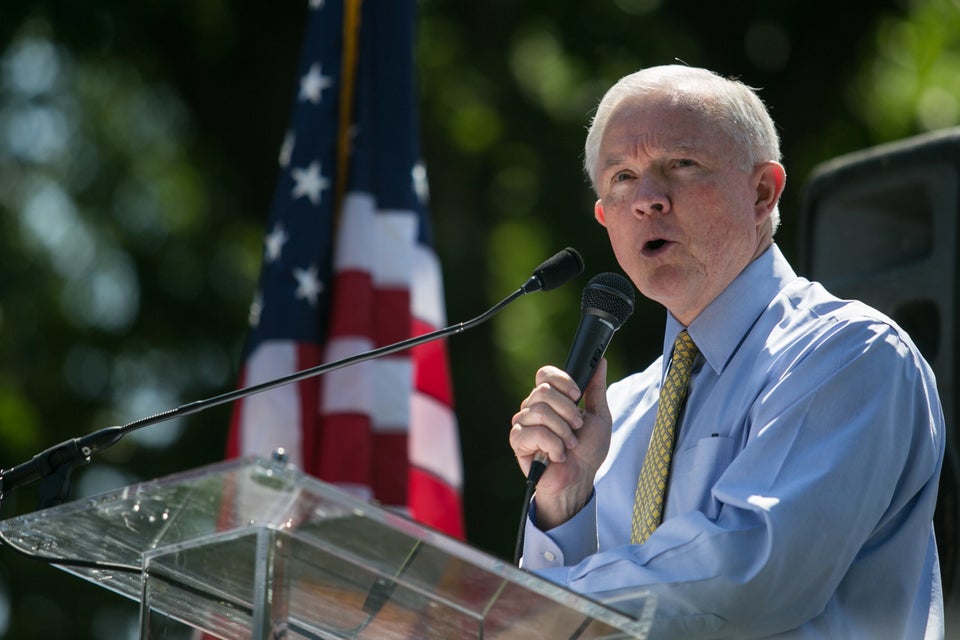 Senate Seats Up For Grabs In 2014
Popular in the Community