 WASHINGTON -- An odd argument that President George W. Bush kept America safe from terrorism "except for 9/11" made its way to the House floor Wednesday, coming from Rep. Tom Cotton (R-Ark.).
As Benen and others have noted, it's hard to ignore the nearly 3,000 people who died on 9/11 and the hundreds who have been killed since in tallying Bush's terrorism record. But the "since 9/11" count also leaves out the 2002 shooting at the Los Angeles International Airport, the anthrax attacks after 9/11, the recent ricin letters, the Richard Reid shoe bombing, and the D.C.-area snipers.
Cotton tried to narrow the parameters to make his case accurate, specifying "jihadists" who "reached their targets."
By that accounting, the Bush record on terror attacks was perfect. Obama, meanwhile, has racked up five terror attacks, notwithstanding that two of the plots Cotton cited -- the Times Square bombing and the underwear bombing -- failed.
Here are Cotton's remarks, with the video below:
"I rise today to express grave doubts about the Obama administration's counterterrorism policies and programs. Counterterrorism is often shrouded in secrecy, as it should be, so let us judge by the results. In barely four years in office, five jihadists have reached their targets in the United States under Barack Obama: the Boston Marathon bomber, the underwear bomber, the Times Square bomber, the Fort Hood shooter, and in my own state -- the Little Rock recruiting office shooter. In the over seven years after 9/11 under George W. Bush, how many terrorists reached their target in the United States? Zero! We need to ask 'why is the Obama Administration failing in its mission to stop terrorism before it reaches its targets in the United States?'"
Before You Go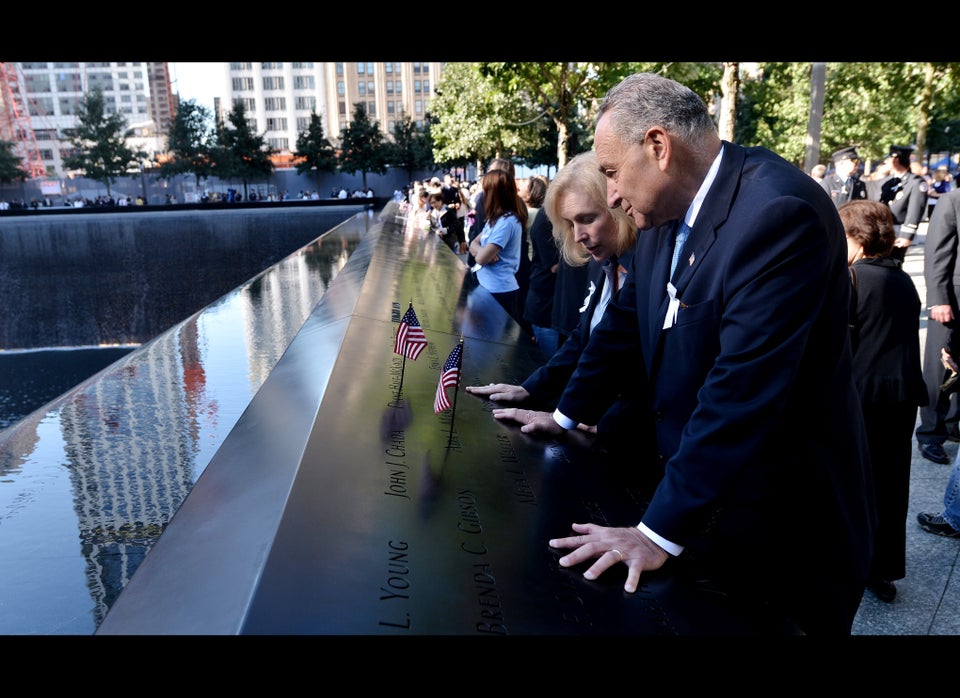 11th Anniversary Of September 11th Attack
Popular in the Community