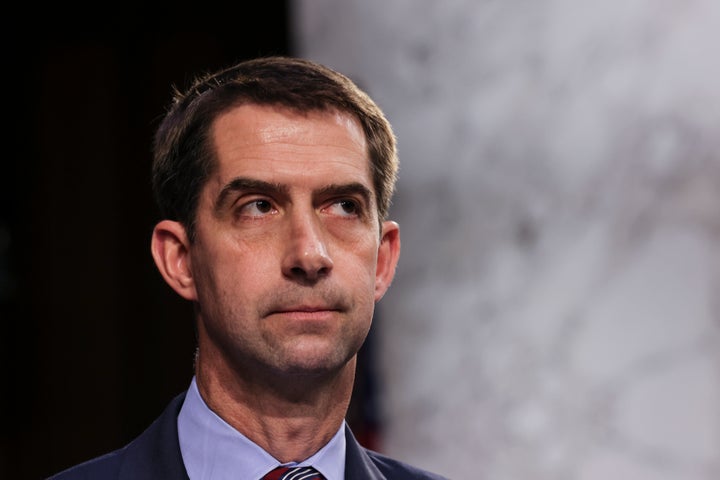 "It's your party who voted in lock step for the First Step Act, that let thousands of violent felons on the street who have now committed innumerable violent crimes," Cotton said during a speech in the Senate.
"The First Step Act, the Republicans were in the majority," Sen. Dick Durbin (D-Ill.), who co-sponsored the legislation, responded incredulously, adding that it was also co-sponsored by Sen. Chuck Grassley (R-Iowa).
Many Twitter users were happy to join in and mock Cotton's failed attempt at political gamesmanship.
The First Step Act, which created a new assessment program to grant earlier release for inmates deemed unlikely to commit future crimes by prison officials, passed by an 87-12 vote.
Cotton went on to acknowledge that the First Step Act wasn't just backed by Democrats — and used the opportunity to attack members of his own party.
"Yes, it's true that President Trump signed the First Step Act," Cotton admitted. "It was the worst mistake of the Trump administration. Yes, it's true that a number of Republican senators voted for it ― they were wrong."
You can see the whole segment below.
Popular in the Community