WASHINGTON -- If new Sen. Tom Cotton (R-Ark.) had his way, the detainees at Guantanamo Bay would "rot in hell" instead of being held in the prison.
Delivering a remarkably passionate declaration in an Armed Services Committee hearing on the Cuban detention facility, Cotton, who is an Iraq War veteran, appeared to become enraged by the administration's argument that Gitmo should be closed because it has become a recruiting tool for terrorists.
Although Defense Department and intelligence officials offered evidence of how Gitmo is used in recruitment videos by the Islamic State group and other terrorists, Cotton said the administration's desire stems purely from political considerations.
"It is not a security decision; it is a political decision based on a promise the president made on his campaign," Cotton said, noting that there were plenty of terror attacks on the United States before Gitmo was used to detain suspected enemy combatants. He added that he thinks more than the 122 detainees who remain at the prison should be held there.
"In my opinion, the only problem with Guantanamo Bay is that there are too many empty beds and cells there right now. We should be sending more terrorists there for further interrogation to keep this country safe," Cotton said. "As far I'm concerned, every last one of them can rot in hell. But as long as they don't do that, they can rot in Guantanamo Bay." The end of his statement left a long, uncomfortable silence in the hearing chamber.
Fifty-four of the remaining detainees have been cleared for release, but the United States has not found anywhere to send them. A number of others are facing trial, and most of the others are deemed too dangerous to release.
Sen. Joe Manchin (D-W.Va.), who spoke next, said he agreed with Cotton's sentiments for the prisoners. Still, he said he thought keeping Gitmo open is a bad idea because it costs more than $3 million per detainee per year, and such prisoners could be held in a U.S. facility for around $80,000.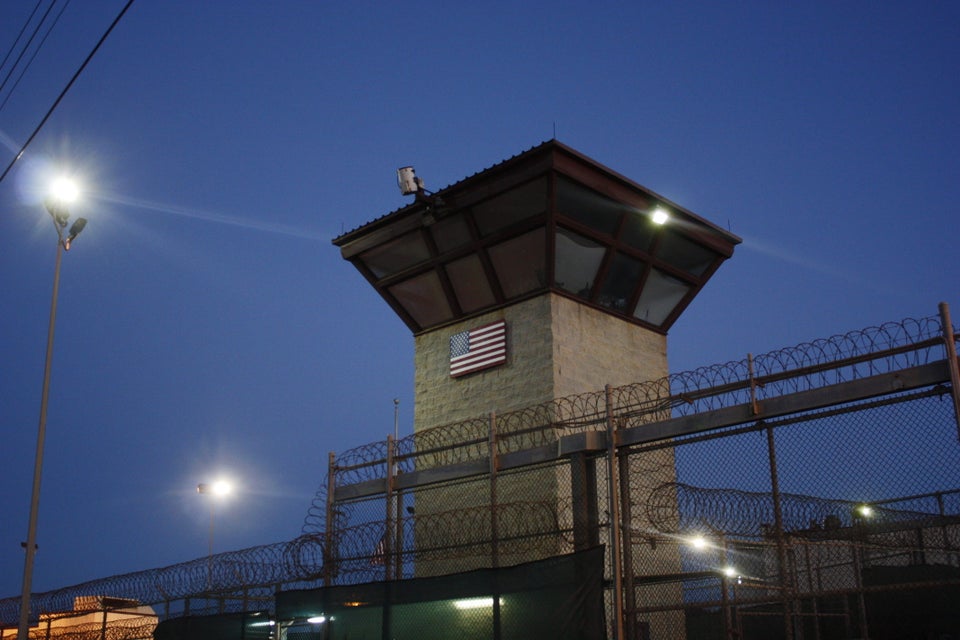 Inside Guantanamo's Prison Facility
Popular in the Community