WASHINGTON -- Sen. Tom Cotton (R-Ark.) on Monday said the U.S. should be "proud" of how it treats the "savages" it detains at the Guantanamo Bay military prison.
"Terrorists need no excuse to attack us here. They've shown that for decades and decades," Cotton said on Fox News' "The Kelly File." "We should be proud for the way we treated these savages at Guantanamo Bay and the way our soldiers conduct themselves all around the world to include the people doing the very hard work at Guantanamo Bay."
Last year, a lawyer for one Guantanamo detainee said that videos of his client being force-fed were so disturbing that he had trouble sleeping after viewing them. Gen. Martin Dempsey, chairman of the Joint Chiefs of Staff, called for the closure of the facility last month, saying that it had created a "psychological scar." A 2009 report by Amnesty International said detainees were subjected to incredibly harsh conditions, including sleep deprivation and force-feeding.
Cotton's comments echoed remarks he made during a Senate Armed Services Committee hearing last week, in which he blasted President Barack Obama's efforts to close the facility.
"In my opinion, the only problem with Guantanamo Bay is that there are too many empty beds and cells there right now," Cotton, a veteran of the Iraq and Afghanistan wars, said during the hearing. "We should be sending more terrorists there for further interrogation to keep this country safe. As far I'm concerned, every last one of them can rot in hell. But as long as they don't do that, they can rot in Guantanamo Bay."
During his interview on Monday, Cotton said those released from Guantanamo would return to the battlefield and attack American citizens.
The Obama administration has said that just 6.8 percent of detainees who have been released in the past have re-engaged with terrorist organizations, and just 1.1 percent return to the battlefield.
Of the 122 prisoners remaining in Guantanamo, 54 have been approved for transfer, which requires unanimous consent of the secretaries of defense, state, and homeland security, the chairman of the Joint Chiefs of Staff, the director of national intelligence, and the attorney general.
Ryan Reilly contributed reporting.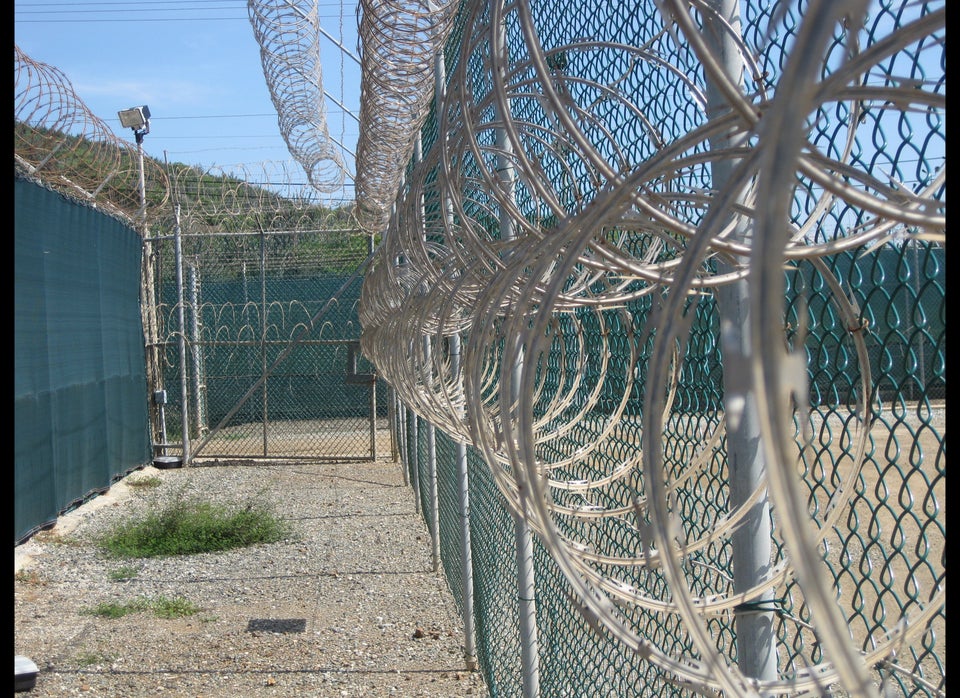 Inside Guantanamo Bay
Popular in the Community