WASHINGTON -- Sen. Tom Cotton (R-Ark.) said on CBS' "Face the Nation" on Sunday that he had "no regrets at all" over the letter he orchestrated to be sent to Iranian ayatollahs warning them that any deal struck with the Obama administration over their country's nuclear program could be cancelled by a future administration or Congress.
Cotton and the 46 other Republican senators who signed his letter have come under severe criticism from both Democrats and Republicans for seeking to undermine ongoing negotiations to curb Iran's nuclear program.
"Iran's leaders need to hear the message loud and clear," Cotton declared.
Cotton stated that the letter was intended to underscore that Republicans are "focused on stopping Iran from getting a nuclear weapon." To do so, Cotton argues that Congress must play a role in approving any deal with Iran.
"I and many other senators have expressed our sincere intent that Congress must express its support for a deal," he said.
Secretary of State John Kerry, who is leading the negotiations with Iran and the United States' partner nations, took direct aim at Cotton for the letter during an appearance on the show.
"Not on your life," Kerry replied when asked if he would apologize to the Iranians for the letter, which he said was sent by "someone who's been in the United States Congress for 60-some days."
Support HuffPost
The Stakes Have Never Been Higher
Before You Go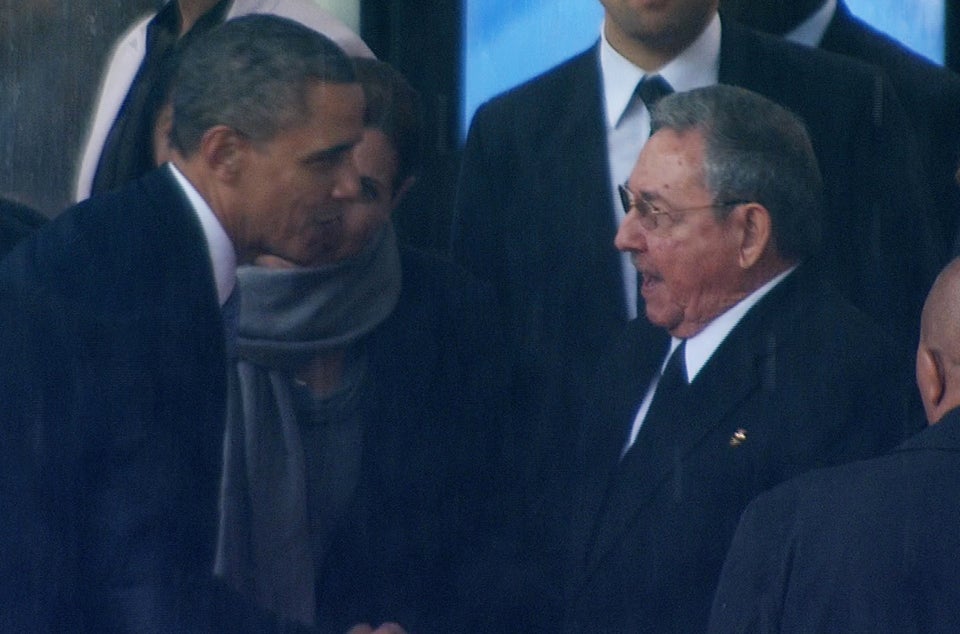 Obama's Handshakes Around The World
Popular in the Community