Sen. Tom Cotton (R-Ark.) slammed U.S. Secretary of State John Kerry on Thursday, comparing him to Pontius Pilate, the judge who is said to have ordered the crucifixion of Jesus.
Cotton made the comparison over "side" deals between Iran and the International Atomic Energy Agency. U.S. National Security Advisor Susan Rice acknowledged the so-called agreements, which accompanied the Iran nuclear deal, on Wednesday.
"We're satisfied with them and we will share the contents of those briefings in full in a classified session with the Congress," Rice said. "So there's nothing in that regard that we know that they won't know."
But Cotton wasn't pleased that Congress hasn't been briefed on the side deals.
"I don't know how any member of Congress could vote for this deal because it's based on verification and inspection," Cotton said on MSNBC's "Morning Joe." "Without that information, I don't see how we can trust the government of Iran."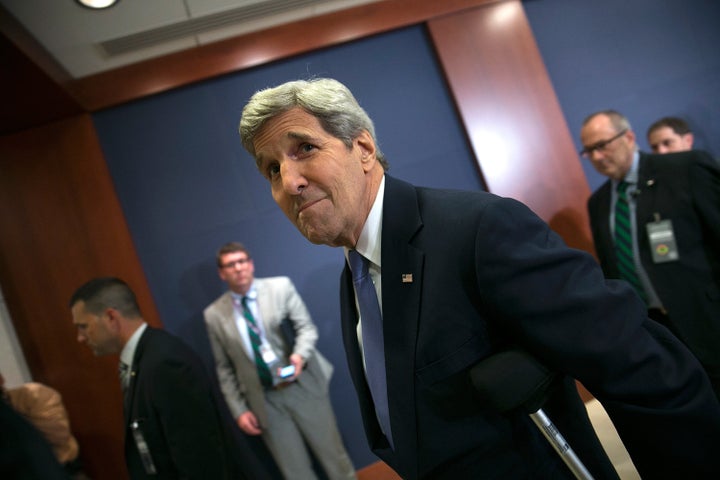 Cotton blamed Kerry, saying he "acted like Pontius Pilate" for agreeing to the side deals while "knowing that Congress would not get this information unless someone went out to find it."
Cotton has been a vocal opponent of Iran nuclear talks. In March, he sent a letter to Iranian leaders cautioning them against making a deal with the Obama administration.
Support HuffPost
The Stakes Have Never Been Higher
Popular in the Community