 There weren't too many members of Congress who voted against a student loan bill that will end up costing parents and students more, but one was Rep. Tom Cotton (R-Ark.), who recently announced his bid to challenge incumbent Sen. Mark Pryor (D-Ark.).
But Cotton, a House freshman, voted no because he doesn't want the government in the student loan business.
That turns out to be an interesting position for him since, as Cotton acknowledges in a statement Thursday, he received federally backed Stafford loans to help pay for Harvard Law School, from which he graduated in 2002.
His statement in full reads:
Access to affordable higher education is not a partisan issue, it's something all Arkansans support; frankly, it's where this debate should be focused. Higher education provided me with opportunities I might not otherwise have had. But I knew it wouldn't be easy. My family saved for years and I worked throughout school to pay my way; like many students, it also took a combination of private and Stafford loans. Following law school, I postponed joining the Army for two years so I could repay all my loans.

Unfortunately, too many students today struggle for years to repay their loans because Washington politicians dictate student-loan rates and end up hurting students and taxpayers alike. It's causing tuition costs to skyrocket, leaving students buried in debt, often without jobs, and forced to delay buying a home and starting a family. As students struggle to repay their loans -- regardless of the interest rate -- taxpayers are on the hook for a $100 billion bailout -- a burden hard-working Arkansans shouldn't have to bear. A better path is to repeal Obamacare, which nationalized the student-loan business, and let Arkansas's hometown banks work with students and families to finance higher education, just as they do with homes, farms, businesses, and other loans. I'm committed to bringing affordable higher education to every Arkansan and ending the federal-government monopoly on the student-lending business.
The Democratic Senatorial Campaign Committee found Cotton's position worth noting, sending along a statement from spokesman Justin Barasky:
It shows arrogance and bad judgment that Tom Cotton would refuse to provide the same financial assistance to Arkansas students that he personally used to go to Harvard. Arkansans deserve an explanation as to why Cotton would deny students the same opportunities he received. Hardworking students in Arkansas and around the country need leaders who are standing up for them in Washington. Tom Cotton is proving to be a self serving politician who only cares about his own promotion and does not care about helping Arkansans.
Before You Go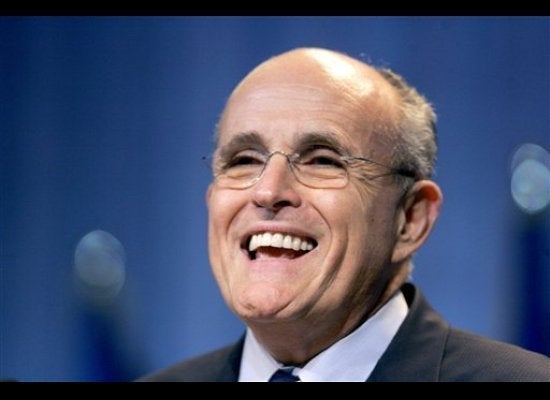 Out-Of-Touch Politicians
Popular in the Community